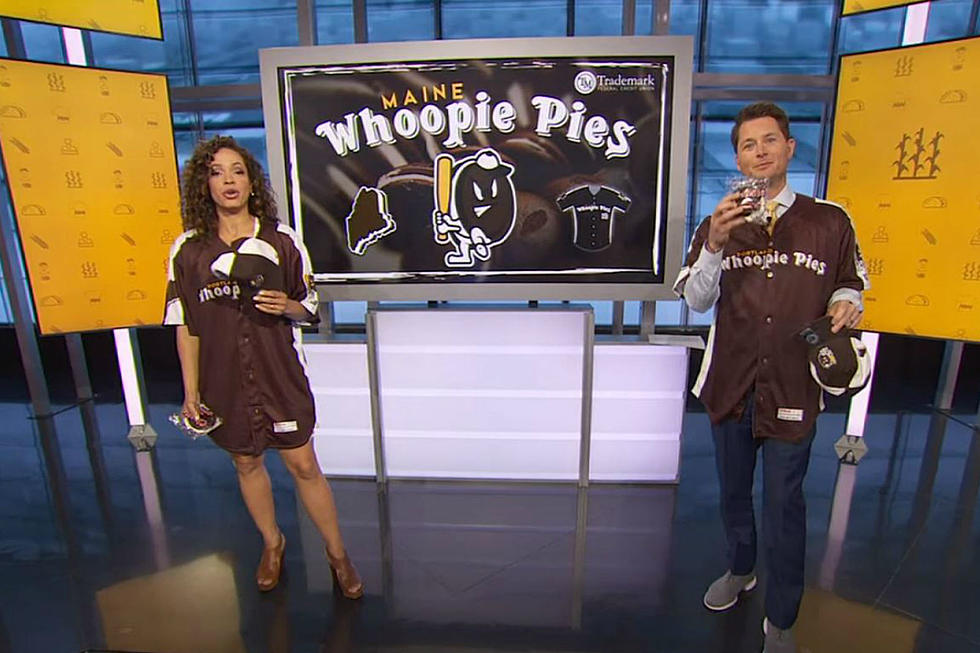 ESPN Sportscaster Doesn't Know How To Say "Whoopie Pie"
Portland Sea Dogs via Facebook
Friday, June 21st, The Portland Sea Dogs are changing their name to the Portland Whoopie Pies for one day. ESPN's SportsCenter covered the story but anchor Matt Barrie doesn't know how to pronounce "whoopie."
To be fair, we don't know of Barrie is trying to be funny or just flat out has never heard of a whoopie pie, but co-anchor Elle Duncan totally called him out on it.
I want to give him the benefit of the doubt here that he's just a Family Guy fan is referencing a scene where Brian calls out Stewie for saying "Cool Whip" weird.
Well however you say Whoopie Pie, that's what the Sea Dogs will become on June 21 when they take on the Reading Fightin Phils at 7:00 PM at Hadlock Field.  The logo an the uniforms will be rebranded as the Maine Whoppie Pies and we're sure Slugger won't be transformed in to a whoppie pie. Or will he?
More From 92.9 The Ticket