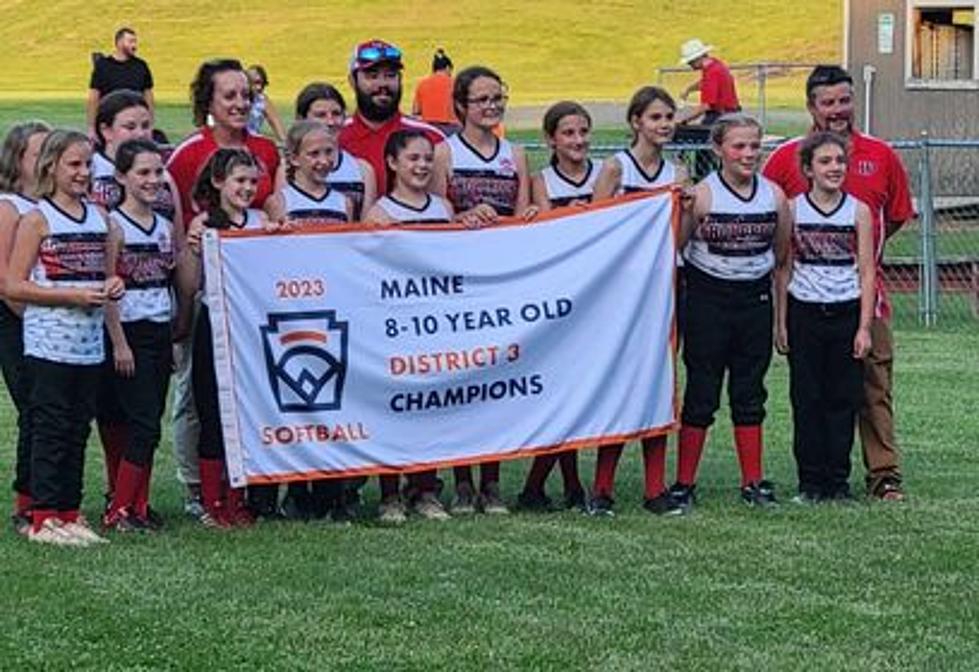 Holbrook 8-10 Softball Are the District 3 Champions
Photo Rachel Downs
Congratulations to the Holbrook 8-10 Softball Team who won the District 3 Championship with a 11-0 win over Brewer on Thursday, July 6th.
Holbrook entered the Championship Round with a 3-1 record while Brewer was undefeated at 4-0. Holbrook won Wednesday night, to set up the Championship Game on Thursday.
It is reported that this is the 1st time that Holbrook has won the District 3 8-10 Softball Championship!
The Holbrook Team is made up of players from the towns of Dedham, Eddington, Holden, and Clifton.
Coaches are :
Erika Haulk
Dale Hintz
Tommy Tardiff
Players are:
Mallory Haulk
Aliyah Hintz
Elizabeth Downs
Alivia Davis
Sophia Tardiff
McKenna Miller
Zoe Wallace
Raelene Wilson
Nora Osborne
Emma Osborne
Natalie Stanwood
Maddie Malm
Sienna Williams
The Maine State 8-10 Softball Championships will be held in Ellsworth starting on Saturday, July 15th.
More From 92.9 The Ticket