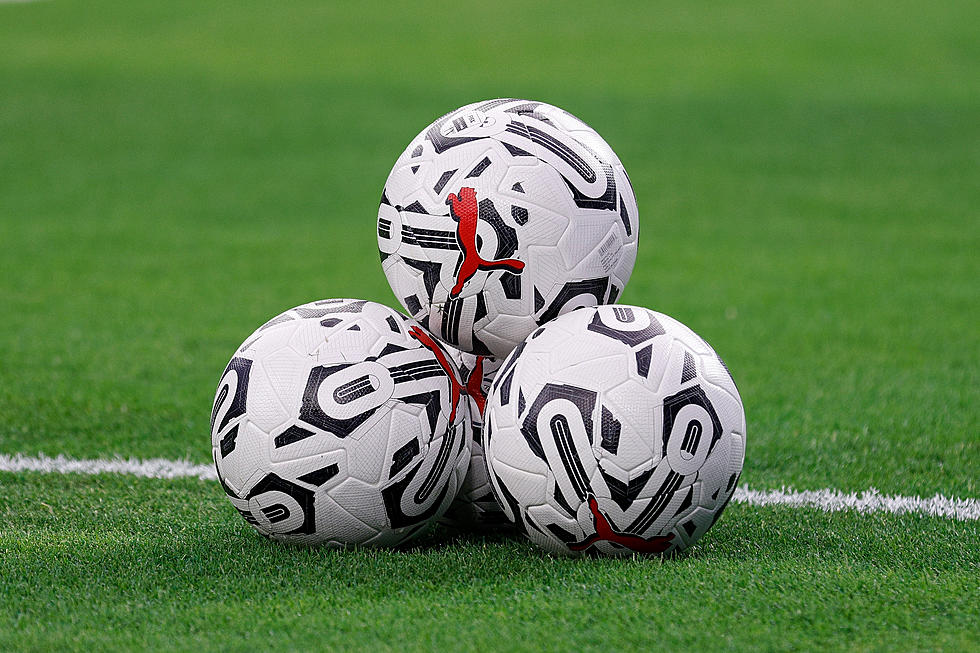 MDI Trojans Boys' Soccer Knocks off Old Town 1-0 in Double OT
Photo by Tim Warner/Getty Images
The MDI Trojans Boys' Soccer Team picked up a 1-0 win over the Old Town Coyotes in Double Overtime on Wednesday, September 27th at Alumni Field in Bar Harbor.
The game was deadlocked 0-0 after regulation and through the 1st 5 minute overtime session. As the 2nd 5 minute session ticked down, sophomore Cameron Graham scored the lone goal of the game, with just 1:02 left in double overtime.
The win moves the Trojans to 3-3 on the season. They will host the Ellsworth Eagles on Thursday, September 28th at 6 p.m.
Old Town drops to 1-6-1 on the season. They will host Hermon on Saturday, September 30th at 1 p.m.
The MDI JV Boys won their game against Old Town 4-1
You can nominate a Maine High School Athlete for their accomplishments during the week September 25-30 HERE by Sunday, October 1st.  We will then put together the list, on Monday, and then you'll then be able to vote on the nominees October 2 - 5 (11:59 p.m.) with the Fall  Week 5 Winner being announced on Friday, October 6th. You can vote ONCE per day, per device. Please let us know in the email why you are nominating someone. Try to be specific with goals, yardage, times etc..
Please report scores, with goal scorers, stat leaders, photos of the golf cards etc, by emailing chris.popper@townsquaremedia.com
More From 92.9 The Ticket