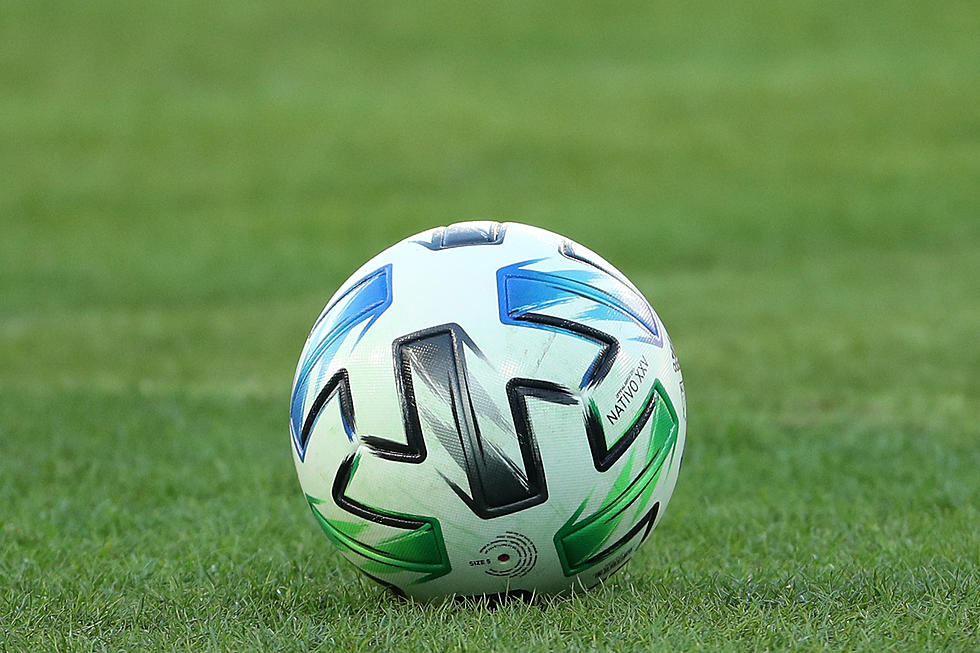 Old Town and Hermon Girls Battle to 2-2 Double OT Tie
Photo by Patrick Smith/Getty Images
The Old Town and Hermon Girls Soccer Teams battled to a 2-2 tie at Victory Field in Old Town on Saturday, September 30th.
The Coyotes led 1-0  in the 1st Half and then led 2-0 before Hermon scored 2 unanswered goals.
Scoring
Old Town - Alexis DeGrasse goal @ 31:17 mark, assisted my Saige Evans
Old Town Karina Dumond goal @ 24:54 in the second half, shot outside of the 18.
Hermon - Sam Grover goal @ 7:20 in the second half
Hermon - Natalie Tardie goal @ 2:56 off a corner kick by Madison Stewart
Old Town is now 6-2-1 and will host Ellsworth  on Wednesday October 4 at 6 p.m.
Hermon is now 5-3-1 and will host Presque Isle on Tuesday, October 3rd at 5 p.m.
Thanks to Coach Dubois for the stats.
You can nominate a Maine High School Athlete for their accomplishments during the week September 25-30 HERE by Sunday, October 1st.  We will then put together the list, on Monday, and then you'll then be able to vote on the nominees October 2 - 5 (11:59 p.m.) with the Fall  Week 5 Winner being announced on Friday, October 6th. You can vote ONCE per day, per device. Please let us know in the email why you are nominating someone. Try to be specific with goals, yardage, times etc..
Please report scores, with goal scorers, stat leaders, photos of the golf cards etc, by emailing chris.popper@townsquaremedia.com
More From 92.9 The Ticket