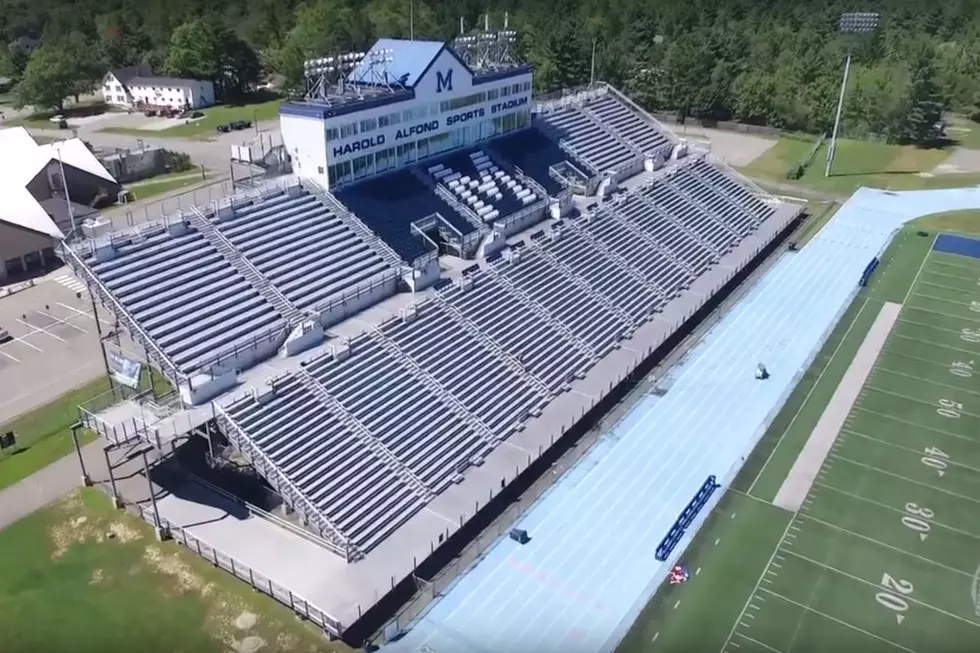 Tailgating Fee, No Re-Entry Policy Introduced For UMaine Football Games
Maine Black Bears, YouTube
The University of Maine has unveiled new policies that will affect fans attending Black Bear football games this season, including a new tailgating fee and a no re-entry policy.
Fans who purchase single-game or group tickets and wish to tailgate will pay a $20 fee and enter the campus using Gate B, taking Long Road to Lots C and D, the university said in a press release on Tuesday. The fee will also apply to Lot E, which will be used for Homecoming only.
Fans with season memberships will have a devoted entrance to Lot B and enter the campus via Gate A. The tailgating fee will not apply to season members.
"Free family and alcohol free" tailgating will be offered in Lot A.
Tailgate lots will open three hours prior to kickoff and close at the end of the first quarter, another one of the new policies this season.
The stadium will continue to offer its beer garden, which will remain open until the end of the third quarter.
A no re-entry policy will also be instituted this season, meaning fans who leave the stadium will not be allowed to return.
The re-entry policy is "not intended to penalize" fans but to "ensure a safe environment" for Black Bear fans, according Roland LaCroix, UMaine's chief of police.
More From 92.9 The Ticket