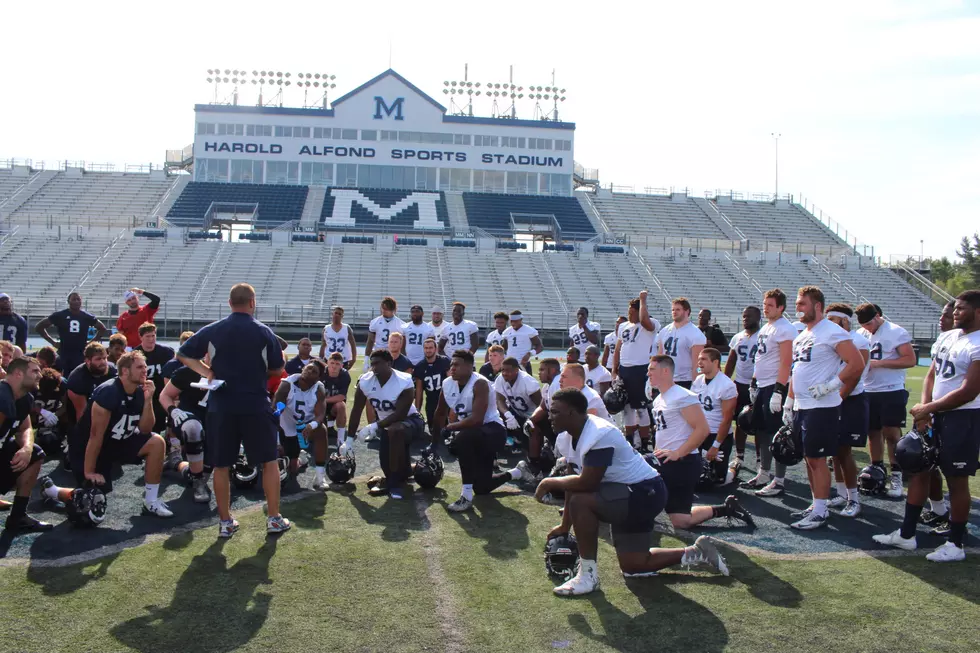 UM Football Opens Camp, Three Suspended [VIDEO+PHOTOS]
92.9 The Ticket Photo
The start of the 2017 season began on Wednesday afternoon as the Black Bears took the field officially for the first time in Orono, but three players were missing due to a suspension by the University of Maine.
Micah Wright, Uchenna Egwuonwu, and Darian Davis-Ray were all interimly suspended by UMaine, according to a release by the school on Wednesday afternoon.
"Darian Davis-Ray, Uchenna Egwuonwu and Micah Wright have been interimly suspended from the University of Maine and the football team based on alleged violations of the UMaine student code of conduct," read the statement from UMaine.
The school does not comment on student conduct proceedings
The practice was the first official one for the Black Bears to start off the 2017 season and lasted just over two hours at Alfond Stadium.  Players went through conditioning drills and all four QBs took reps in practice as they vie for the starting job.
Drew Belcher returns as the most experienced Black Bear QB, joined by redshirt freshman Chris Ferguson, transfer senior Max Staver, and freshman Isaiah Robinson.  All completed throws in seven-on-seven drills and practice drives towards the end of practice.  Coach Joe Harasymiak said he plans to announce a starter after the second scrimmage on August 14th.
The Black Bears will have another practice at 2:15 p.m. in Orono on Thursday and will play their first scrimmage on Monday.
More From 92.9 The Ticket