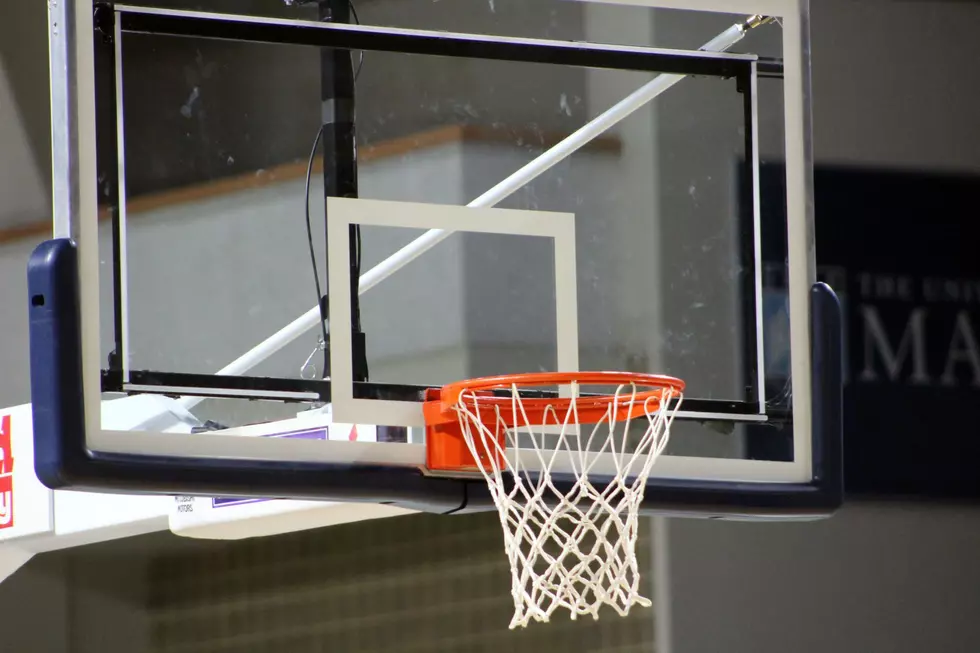 3rd Times a Charm #10 Sumner Girls Upset #7 Narraguagus 63-54 [STATS]
Photo Chris Popper
The 3rd time was a charm for the #10 Sumner Girls Basketball Team as they upset #7 Narraguagus in Harrington in a Class C Prelim game on Tuesday, February 14th. Narraguagus had won the previous 2 games 42-38 and 49-39.
Sumner led 18-14 at the end of the 1st Quarter and 33-29 at the end of the 1st Half. Narraguagus tied the score 48-48 at the end of the 3rd Quarter.
Sumner was led by Breanna Flaherty who finished with 35 points including 5 3-pointers. Jenna Colby and Brooklyn Newenham each had a 3-pointer.  The Tigers were 10-16 from the free throw line.
Narraguagus was led by Autumn Peterson with 12 points including 2 3-pointers. Katrina Hatt and Paidyn Cashman each had 2 3-pointers. The Knights were 14-25 from the free throw line.
Narraguagus' season comes to an end with a 9-10 record.
Sumner, now 9-10 advances to the Cross Insurance Center and will play #2 Penobscot Valley on Monday, February 20th at 5:30 p.m.
Line Score
| | | | | | |
| --- | --- | --- | --- | --- | --- |
| | 1 | 2 | 3 | 4 | T |
| Sumner Girls | 18 | 15 | 15 | 15 | 63 |
| Narraguagus Girls | 14 | 15 | 19 | 6 | 54 |
Box Sore
Sumner
| | | | | | |
| --- | --- | --- | --- | --- | --- |
| Name | PTS | 2PM | 3PM | FTM | FTA |
| Callie Chase | 6 | 3 | - | - | - |
| Breanna Flaherty | 35 | 7 | 5 | 6 | 8 |
| Kali McLean | 0 | - | - | - | - |
| Brooklyn Newenham | 7 | 2 | 1 | - | - |
| Clara Christiansen | 5 | 2 | - | 1 | 2 |
| Isabel Catheron | 0 | - | - | - | - |
| Taylor Newenham | 2 | 1 | - | - | - |
| Alana Welch | 2 | - | - | 2 | 4 |
| Jenna Colby | 6 | 1 | 1 | 1 | 2 |
| TEAM | 0 | - | - | - | - |
| TOTALS | 63 | 16 | 7 | 10 | 16 |
Narraguagus
| | | | | | |
| --- | --- | --- | --- | --- | --- |
| Name | PTS | 2PM | 3PM | FTM | FTA |
| Eden Fraser | 0 | - | - | - | - |
| Lydia McCarthy | 0 | - | - | - | - |
| Emma Parker | 0 | - | - | - | - |
| Katrina Hatt | 8 | - | 2 | 2 | 5 |
| Paidyn Cashman | 9 | - | 2 | 3 | 3 |
| Nevaeh Schoppee | 0 | - | - | - | 3 |
| Autumn Peterson | 12 | 2 | 2 | 2 | 4 |
| Laney Oliver | 7 | 2 | - | 3 | 4 |
| Natalie Stanwood | 0 | - | - | - | - |
| Emma Moores | 0 | - | - | - | - |
| Trinity Morris | 18 | 7 | - | 4 | 6 |
| TEAM | 0 | - | - | - | - |
| TOTALS | 54 | 11 | 6 | 14 | 25 |
More From 92.9 The Ticket