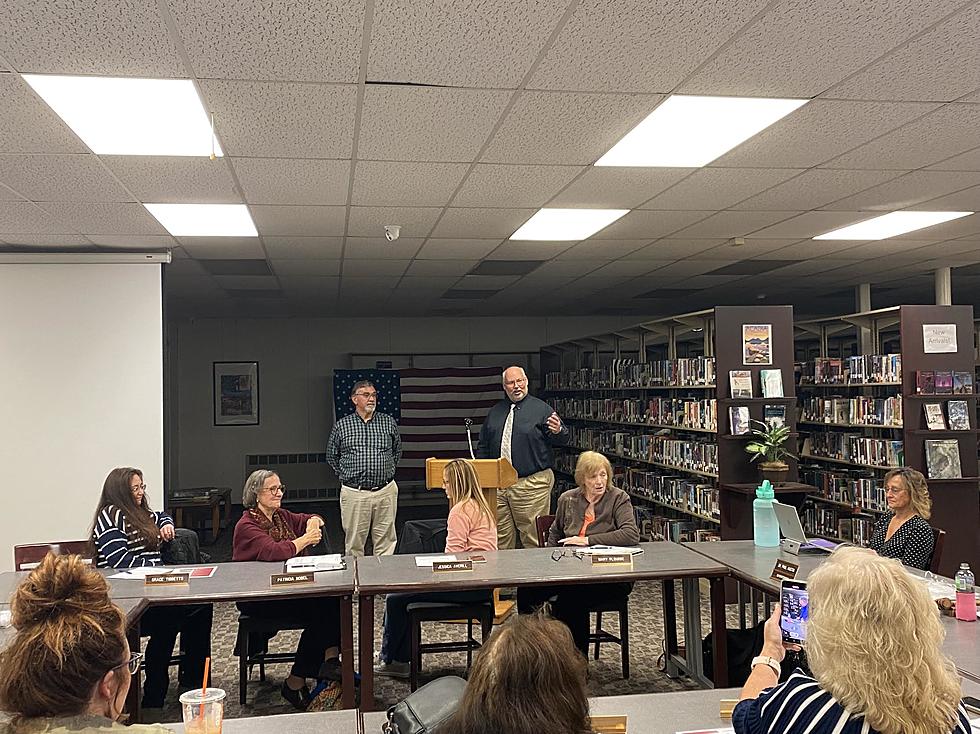 46 Years and Counting – Mattanawcook Academy's Dean Libbey Recognized at School Board Meeting
Dean Libbey at School Board Meeting Photo Jeremy Weatherbee
46 years and still going strong! Mattanawcook Academy's Dean Libbey, the Field Hockey and Softball Coach was recognized on Wednesday, October 18th at the most recent school board meeting!
Coach Libbey has been the Field Hockey coach since 1978 and the Softball Coach since 1979. In field hockey, he has coached 652 games, and has a record of 244-363-45, while in softball he has coached 724 games with a record of 507-217.
The following was read at the School Board Meeting by Jeremy Weatherbee, the Athletic Director.
It is my pleasure to be a part of recognizing Coach Dean Libbey for his tremendous contributions to the student-athletes of RSU 67 over the course of six different decades. He has coached field hockey and softball here at MA since the 1978/79 school year-46 years! I've been doing some research over the past few weeks and have discovered that Coach Libbey has coached at least 1372 regular and postseason contests. Included in those games are 507 wins as a softball coach. 100 coaching wins in a single sport is an accomplishment, and Coach Dean Libbey is at 507. Throughout the years MA softball, under the guidance of Coach Libbey, has won multiple Penquis League Championships and Runners Up, several sportsmanship awards, Eastern/Northn Maine Championship appearances and wins, as well as state championship appearances and wins. The impact he has had on our student athletes cannot be quantified. My best guess is that he has coached around 1500 Mattaanwcook Academy students in field hockey and/or softball. Thank you Coach Libbey.
The following spoke briefly as well about Coach Libbey
Kelly McLeod Bard, class of 1996
Carly Mansur Cropley, class of 2001
Aziza King, class of 2024
Brianna Hanscom Stout, class of 2008
Brook Hanscom Zerbonia, class of 2010
Jillian Libbey, class of 2024
Emily Tolman, class of 2019
Lily Michaud, class of 2024 and current captain of the field hockey team
Lauren House, class of 2024 and current captain of the softball team
Lillian Edwards, class of 2025
PJ Stanley, assistant softball coach since 2003
Rebecca Albert Hanscom, class of 1982
More From 92.9 The Ticket