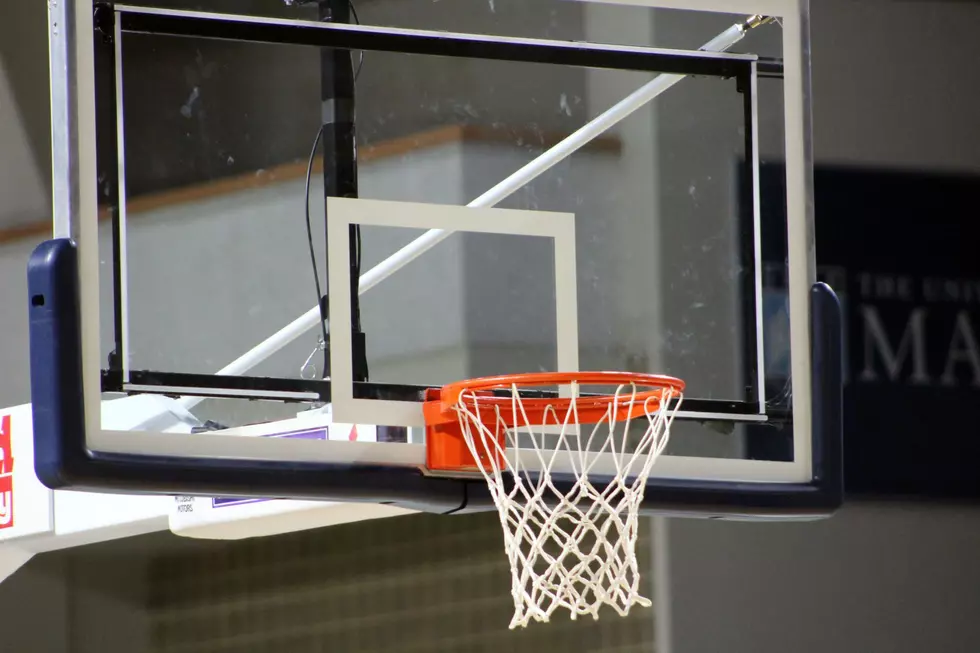 Brewer Girls Fall to Skowhegan 58-46 [STATS]
Photo Chris Popper
The Brewer Girls fell to the Skowhegan River Hawks in Skowhegan, 58-46, on Friday night, December 9th, to open the 2022-23 season.
Skowhegan led 11-8 at the end of the 1st Quarter and then 28-16 at the end of the 1st Half. The River Hawks led 45-32 at the end of the 3rd Quarter.
Skowhegan had 4 players in double figures. They were led by Maddy Morris with 13 points. Ally Frey had 11 points and Annabelle Morris and Laney LeBlanc each had 10 points. The River Hawks were 12-16 from the free throw line. They had 6 3-pointers. Morris led the way with 3 3's, while Aro Cinleton had 2 3-pointers and Ally Frey drained 1 3-pointer.
Brewer was led by Jillian Ford and Allie Flagg who each ended with a game-high 16 points. Jenna McQuarrie had 7 points. Brewer was 3-6 from the free throw line and had 5 3-pointers. Ford had 4 3's and Flagg 1 3-pointer.
Skowhegan is now 1-0. They play at home against Mt. Blue on Tuesday, December 13th at 7 p.m.
Brewer is 0-1. They continue on the road, playing next at Messalonskee on Tuesday, December 13th at 6:30 p.m.
Thanks to Jordan Goodrich for sending over the stats.
You can nominate someone for the 92.9 The Ticket High School Athlete of the Week. Please email chris.popper@townsquaremedia.com with your nominee by Monday night December 12th for Week 1's nominees. Voting will take place Tuesday-Thursday with the winner being announced on Friday, December 16th.
Line Score
| | | | | | |
| --- | --- | --- | --- | --- | --- |
| |    1 |    2 |    3 |    4 |    T |
| Brewer Girls | 8 | 8 | 16 | 14 | 46 |
| Skowhegan Girls | 11 | 17 | 17 | 13 | 58 |
Box Score
Brewer
| | | | | | |
| --- | --- | --- | --- | --- | --- |
| Name | PTS | 2PM | 3PM | FTM | FTA |
| Gabrielle Roberts | 3 | 1 | - | 1 | 1 |
| Allie Flagg | 16 | 6 | 1 | 1 | 3 |
| Jillian Ford | 16 | 2 | 4 | - | - |
| Kaylee Dore | 0 | - | - | - | - |
| Kathleen Brydges | 0 | - | - | - | - |
| Reece McKenney | 0 | - | - | - | - |
| Mariah Roberts | 4 | 2 | - | - | - |
| Aeri Nichols | 0 | - | - | - | - |
| Olivia Melvin | 0 | - | - | - | - |
| Jenna McQuarrie | 7 | 3 | - | 1 | 2 |
| Grace LaBree | 0 | - | - | - | - |
| TEAM | 0 | - | - | - | - |
| TOTALS | 46 | 14 | 5 | 3 | 6 |
Skowhegan
| | | | | | |
| --- | --- | --- | --- | --- | --- |
| Name | PTS | 2PM | 3PM | FTM | FTA |
| Maddy  Morris | 13 | - | 3 | 4 | 4 |
| Ariana Lewis | 6 | 1 | - | 4 | 6 |
| Aro Cinleton | 6 | - | 2 | - | - |
| Lydia Jones | 0 | - | - | - | - |
| Elle Donoghue | 0 | - | - | - | - |
| Kasie Getzall | 0 | - | - | - | - |
| Annabelle Morris | 10 | 5 | - | - | 1 |
| Jayla Gentry | 2 | 1 | - | - | - |
| Julia Fitzgerald | 0 | - | - | - | - |
| Carlie Jarvais | 0 | - | - | - | - |
| Ally Frey | 11 | 3 | 1 | 2 | 2 |
| Laney LeBlanc | 10 | 4 | - | 2 | 3 |
| Natalie Cooke | 0 | - | - | - | - |
| TEAM | 0 | - | - | - | - |
| TOTALS | 58 | 14 | 6 | 12 | 16 |
More From 92.9 The Ticket