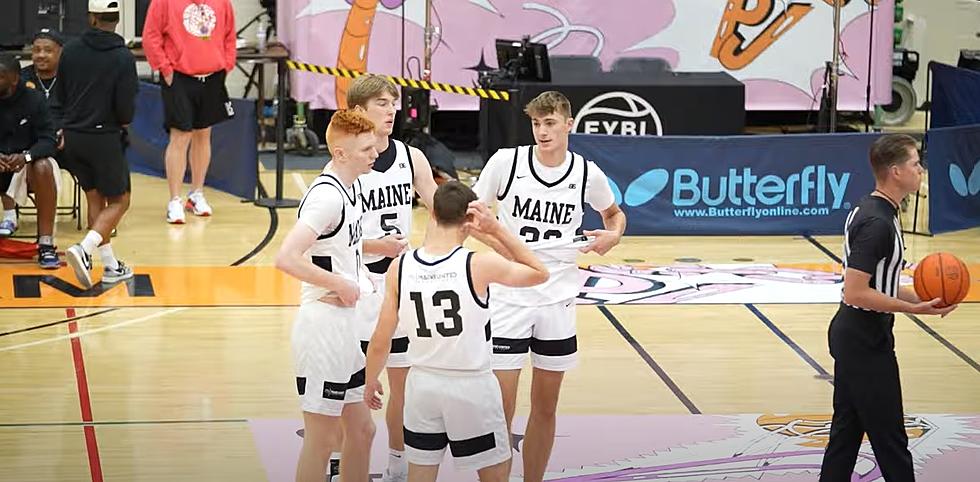 Flagg Brothers and Landon Clark Lead Maine United to 73-65 Win Over Cameron Boozer and Nightrydas Elite [VIDEO]
SportsCenter Next via You Tube
Cooper Flagg, Ace Flagg and Landon Clark all played prominent roles in leading Maine United to a 73-65 win over Nighrydas Elite in a 16U game in the Nike EYBL Peach Jam on Wednesday, July 5th.
The game featured the Top 2 prospects in the Class of 2025, in Cameron Boozer the top ranked, and Cooper Flagg the number 2 prospect.
Cooper and Ace Flagg played for Nokomis High School in Newport, leading them to the Gold Ball State Championship in 2021-22, while Landon Clark led Bangor High School. The Flaggs now play for Montverde Academy in Florida.
Ace Flagg finished with a double-double, scoring 22 points and ripping down 11 rebounds before fouling out with 1 minute remaining.
Cooper Flagg finished with a double-double as well, scoring 21 points and 11 rebounds while dishing out 7 assists and had 2 steals and 2 blocks.
Landon Clark had 19 points and 3 rebounds.
Cameron Boozer finished with 22 points and 12 rebounds to go along with 2 blocks.
.
More From 92.9 The Ticket