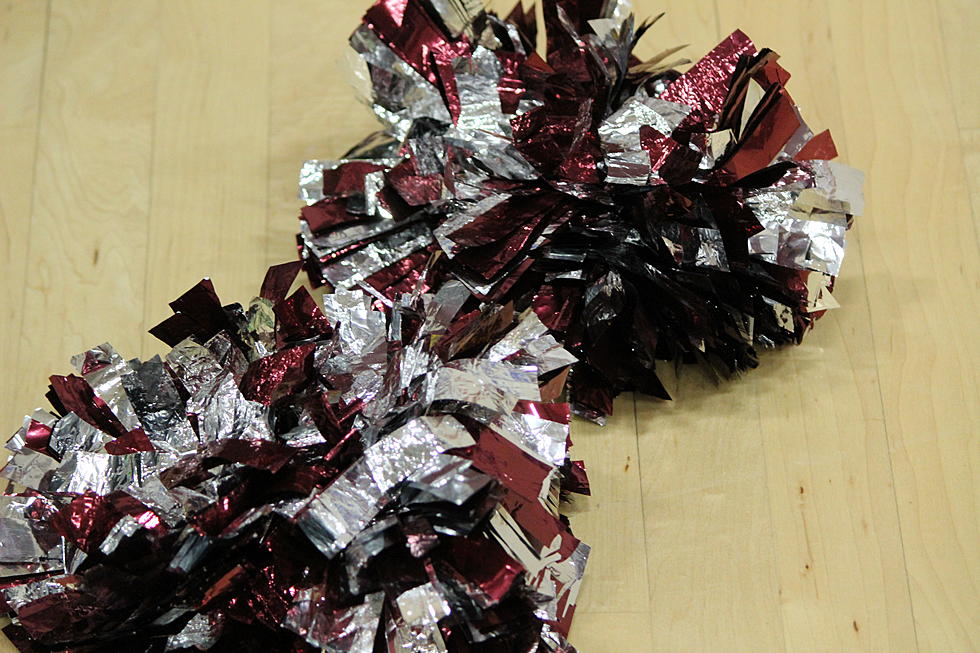 KVAC Class A and B All-Conference and All-Academic Cheering Teams
Photo Chris Popper
The Kennebec Valley Athletic Conference (KVAC) released the Class A and Class B All-Conference Cheering Teams and All-Academic Cheering Teams. Congratulations to all!
KVAC Class A Cheering All-Conference
1st Team
Emily Tenney - Bangor
Haley Pasternack - Bangor
Zoie Harkins - Edward Little
Olivia Dunn - Hampden Academy
Reese Maynard - Lewiston
Cowen Young - Mount Blue
Jasmin Hayer - Oxford Hills
Abigail Fickett - Oxford Hills
Madison Striegal - Oxford Hills
Jasmyne Beaulieu - Skowhegan
Jade Eastman - Waterville/Messalonskee
2nd Team
Hailey Tracey - Bangor
Amy Spencer - Hampden Academy
Kelsea Anderson - Lewiston
Lexus Whitney - Mount Blue
Brealynn Record - Oxford Hills
Danielle Bradely - Skowhegan
Angelia Woodbury - Waterville/Messalonskee
All-Academic
Hampden Academy - Olivia Dunn
Lewiston - Jocelyn Coons, Cara Schwarze, Isabel Tillier Munoz
Oxford Hills - Jasmin Hayer
Skowhegan - Jasmyne Beaulieu, Danielle Bradley
Cheerleader of the Year - Emily Tenney - Bangor
Coach of the Year - Kate Robichaud and Stephanie Crane - Bangor
Class B
1st Team
Angela Benetiz - Belfast
Alexis Stratton - Brewer
Marianna Waldron - Erskine Academy
Madalynn Moody - Gardiner
Kaylee Marks - Lawrence
Alia Bell - Leavitt
Skyla Lapointe - Leavitt
Madalyn Mercer - Lincoln Academy
Greg Cifaldo - Medomak Academy
Elizabeth Swan - Medomak Academy
Braelyn Hood - Medomak Academy
Gracie Rolfe - Morse
Melanie Hughes - Nokomis
Stephen Spencer - Winslow
2nd Team
Sierra Jade Davis - Belfast
Hannah Russell - Brewer
Jenna Gallant - Erskine Academy
Piper Bartunek - Gardiner
Olivia Moore - Lawrence
Emma Caouette - Leavitt
Michaela LaCrosse - Lincoln Academy
Hope Mason - Medomak Valley
Sophie Booth - Morse
Cadssidy Hodges - Nokomis
Bayleigh Thibodeau - Winslow
All-Academic
Erskine Academy - Jenna Gallant, Larissa Haskell, Rachel Huntoon, Rebecca Morton, Paige Reed, Hannah Strout
Lawrence - Kyra Lim, Kaylee Marks, Caitlyn Mayo, Alice Skiff
Medomak Valley - Emily Mahoney, Elizabeth Swan
Mount View - Kayla Holcomb, Emma McPherson, Macala Parks
Nokomis - Jordyn Condon
Winslow - Stephen Spencer iII
Cheerleader of the Year - Greg Cifaldo - Medomak Valley
Coach of the Year - Heidi Kirkpatrick - Morse
25 Things That Mainers Have to Explain to People From Far Away
Mainers have to explain a lot to people from far away. Here is what they have to mention often.
More From 92.9 The Ticket