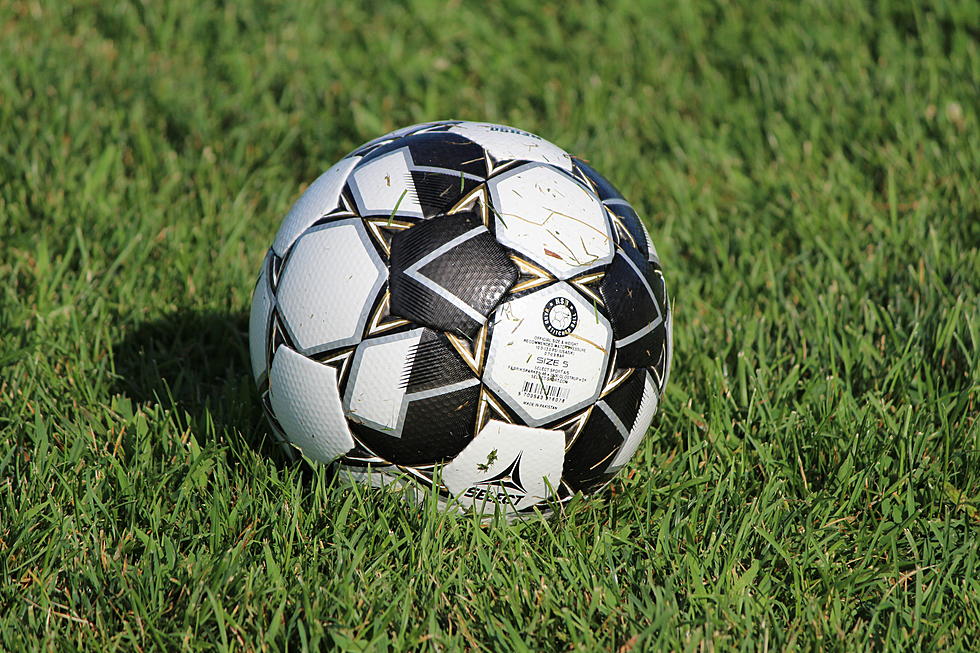 Mount Ararat Boys' Soccer Defeats Brewer 3-2
Soccer Ball Photo Chris Popper
In a game seen on Ticket TV, on Thursday, September 1st, the Mount Ararat Boys' Soccer Team defeated Brewer 3-2 at Doyle Field.
Brewer scored the opening goal with 3:53 gone with a goal by Brandon Carr, assisted by Andrew Hodgins.
Mount Ararat evened the score at 1-1 with 14:48 left in the 1st Half, with a goal by Ethan Palmer, assisted by Ewan Alexander.
With 5:32 remaining in the 1st Half the Eagles were awarded a penalty kick, but Brewer's goalie Grady Vanidestine came up big, saving the shot.
At the end of the 1st Half the score was tied 1-1.
With 7:17 gone in the 2nd Half, Mount Ararat took a 2-1 lead, with a goal by Aaron Paul, assisted by Ethan Palmer.
Near midway of the 2nd Half the Eagles scored again, on a penalty kick by Ethan Berry to take a 3-1 lead (22:18 remaining).
Brewer would score with 3:33 left in the game, with a goal by Braden Carr, assisted by Andrew Hodgins, his 2nd of the game.
Brewer is now 0-1. They play at Oxford Hills on Tuesday, September 6th at 6 p.m.
Mount Ararat is 1-0. They play at Messalonskee on Tuesday, September 6th at 7 p.m.
You can nominate a high school athlete for the 92.9 The Ticket's High School Athlete of the Week HERE
Here are 25 of the Best Things About Maine in the Fall
Thanks to our great listeners we were able to compile a list of many of Maine's best qualities when it comes to the fall.
These great activities, foods, and phenomena can be found all across this great state
How many have of these do you love?
More From 92.9 The Ticket