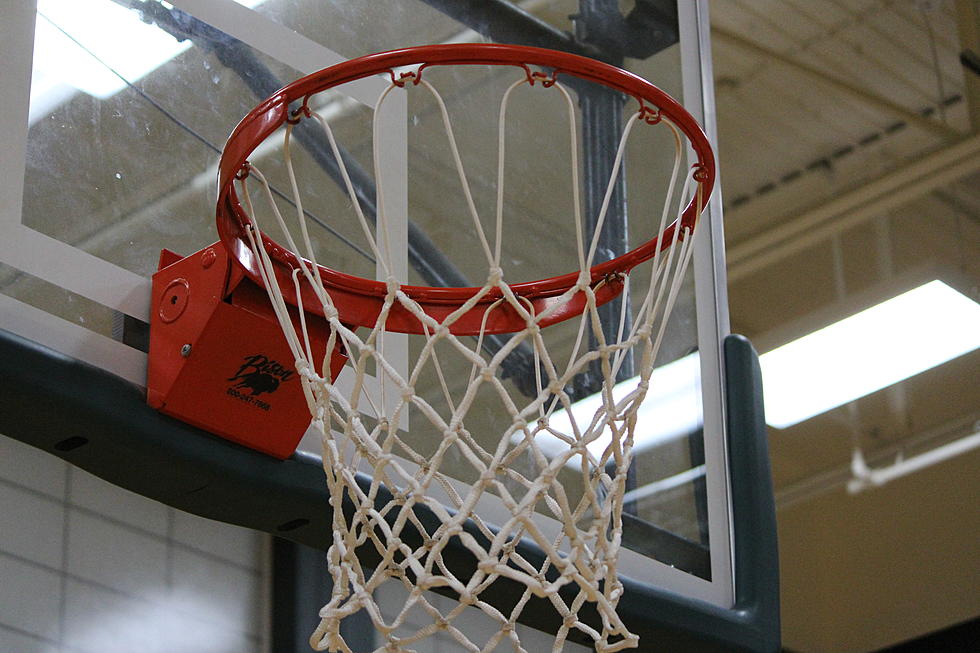 Nokomis Girls Beat Morse 71-15 in Preseason Scrimmage
Photo Chris Popper
The Nokomis Girls Basketball Team beat the Morse Shipbuilders 71-15 in a preseason scrimmage in Bath on Thursday, December 1st.
The Warriors led 20-3 at the end of the 1st Quarter, 43-6 at Halftime and 55-11 at the end of the 3rd Quarter.
Nokomis had 3 players in double figures. Brianna Townsend led all scorers with 17 points, while Camryn King and Addison Hawthorne each finished with 12 points. Nokomis had 4 3-pointers on the night. Brianna Townsend and Kristen Condon each had 2 3's. The Warriors were 11-25 from the free throw line.
Morse was led by Haley Kirkpatrick who had 10 points. Zoe Avert had a 3-pointers. The Shipbuilders were 4-9 from the free throw line.
Nokomis opens the regular season at home, on Tuesday, December 13th at 6:30 p.m. against Bangor.
Morse opens the regular season on home on Friday, December 9th at 6 :30 p.m. against Kennebunk.
Thanks to Coach Crockett for the information.
Line Score
| | | | | | |
| --- | --- | --- | --- | --- | --- |
| |    1 |    2 |     3 |     4 |    T |
| Nokomis Girls | 20 | 23 | 12 | 16 | 71 |
| Morse Girls | 3 | 3 | 5 | 4 | 15 |
Box Score
Nokomis
| | | | | | |
| --- | --- | --- | --- | --- | --- |
| Name | PTS | 2PM | 3PM | FTM | FTA |
| Camryn King | 12 | 5 | - | 2 | 4 |
| Emberli Michaud | 0 | - | - | - | - |
| Danica Migliore | 9 | 4 | - | 1 | 2 |
| Alexa Brann | 0 | - | - | - | - |
| Kristen Condon | 6 | - | 2 | - | - |
| Eliya Drummond | 2 | 1 | - | - | - |
| Raegan King | 5 | 2 | - | 1 | 2 |
| Brianna Townsend | 17 | 5 | 2 | 1 | 2 |
| Emma Marble | 2 | - | - | 2 | 6 |
| Brylee Beaulieu | 6 | 3 | - | - | - |
| Alaina Donahue | 0 | - | - | - | - |
| Addison Hawthorne | 12 | 4 | - | 4 | 9 |
| Elizabeth Parker | 0 | - | - | - | - |
| TEAM | 0 | - | - | - | - |
| TOTALS | 71 | 24 | 4 | 11 | 25 |
Morse
| | | | | | |
| --- | --- | --- | --- | --- | --- |
| Name | PTS | 2PM | 3PM | FTM | FTA |
| Emma Hart | 2 | 1 | - | - | - |
| Danica Snyder | 0 | - | - | - | - |
| Reece Darling | 0 | - | - | - | - |
| Edie McCoy | 0 | - | - | - | - |
| Zoe Avert | 3 | - | 1 | - | - |
| Bekah Plumet | 0 | - | - | - | 2 |
| Danielle Byondt | 0 | - | - | - | - |
| Chloe Rutledge | 0 | - | - | - | - |
| Sophei Borbor | 0 | - | - | - | - |
| Glory Fiesta | 0 | - | - | - | - |
| Haley Kirkpatrick | 10 | 3 | - | 4 | 7 |
| TEAM | 0 | - | - | - | - |
| TOTALS | 15 | 4 | 1 | 4 | 9 |
More From 92.9 The Ticket