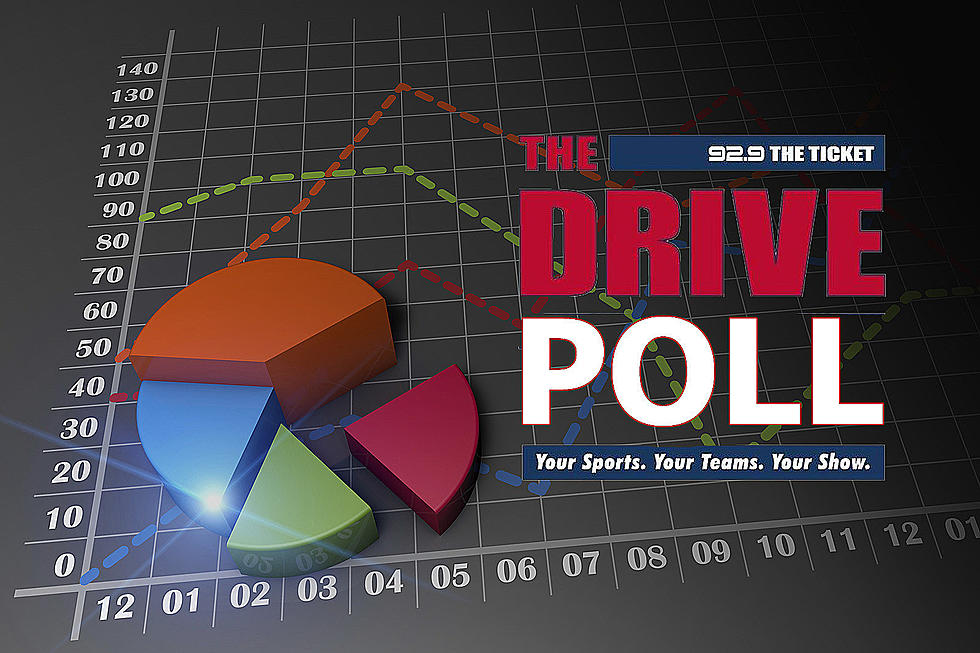 Poll: Who has been the MVP of Boston sports in the last year?
Ticket
The NBA regular season ended yesterday and the NHL's ends this week. Since it's almost time to hand out some hardware in those two leagues, let's decide which player is worthy of claiming our pretend award of "MVP of Boston sports."
Going back to this time last season, who has been the MVP of the city's sports scene? Let's meet the candidates...
Jayson Tatum - The now 25-year-old led the C's to within two games of an NBA title last summer and responded this year by becoming the first player in franchise history to average 30ppg in a season (30.1ppg) while also flirting with NBA MVP consideration.
David Pastrnak - Pasta began the year with a chip on his shoulder as he embarked on a contract season, and all he's done is put forth one of the most prolific scoring seasons in Bruins' history. As the B's set the NHL all-time wins record yesterday, Pasta netted a hat trick to reach 60 goals for the season, joining Phil Esposito as the only Bruins to reach the mark. Pasta has already tallied career-bests in goals (60), assists (49) and points (109) and trails only the great Conor McDavid atop the goal scoring charts.
Linus Ullmark - Simply put, Ullmark is having one of the most dominant goalie season's in the history of the game. Sure, it helps having the game's most dominant team in front of you, but Linus is a sparkling 39-6-1 and is the league's Triple Crown goalie, with an NHL-best 1.89 GAA and .938 save percentage as well. The Vezina Trophy is already his and Ullmark should garner votes for Hart Trophy consideration as well.
Patrice Bergeron - The B's are the best regular season team in hockey history, so obviously they're going to have the most candidates to pick from. But there's a case to be made that the captain's return is what originally kickstarted this run of dominance with "Last Dance" motivations. Not only did Bergeron return for a 19th season, he's been his normal, incredible self, with 27 goals and 30 assists. He should also be in line for a 6th career Selke Trophy, as long as he doesn't get screwed out of it again.
Rafael Devers - If we're gonna pick a Sox player for the list, there's simply no other option. At the All Star break last year, Devers was on pace to hit .324/41/104 before nagging injuries hampered the second half of his year. Over the winter he got his massive deal and through nine games is slugging like a superstar, hitting .333/4/9 in the early going for the BoSox.
Marcus Jones - What does it say about the current state of the New England Patriots if their 'MVP' selection was a rookie who began the year as a backup at both cornerback and in the return game? Well, that's where we're at. Rhamondre Stevenson probably had a case to be included here, but Marcus Jones electrified Patriots Nation with his play-making abilities in Bill's favorite, "all three phases" of the game. Jones won a game with a walk-off 84-yard punt return TD, had a 48-yard receiving TD and a 69-yard pick-six. That's a pretty decent resume right there.
Who is your pick?
More From 92.9 The Ticket