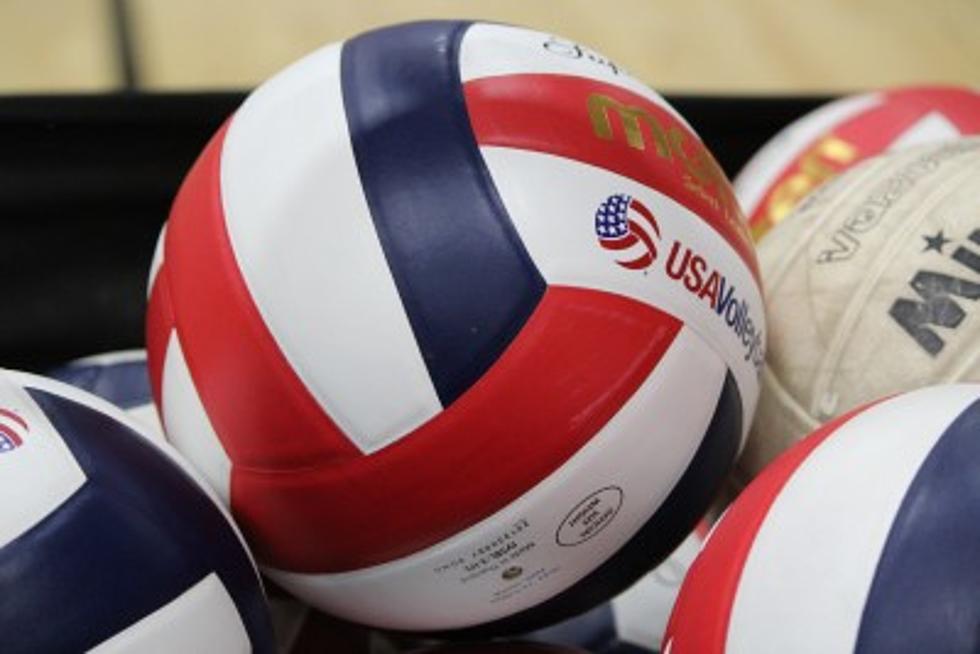 South Prevails in Class A and Class B Volleyball State Finals
Photo Chris Popper
The Gold Volleyballs were awarded on Halloween, Tuesday, October 31st to Class A Gorham and Class B Yarmouth in the State Volleyball Finals.
#1 Gorham beat #3 Scarborough 3-1. The individual set scores were 25-17, 25-11, 23-25 and 25-21.
The Gorham team was coached by Emma Tirrell. Members include
Emily Fluet
Natalie Smith
Meryk Lewellen
Vanessa Walker
Lillian Adreasen
Addyson Simcock
Caroline Morrell
Lydia Fluet
Amber Bretton
Grace Desmond
Sophia DiPhilippo
Andi Cloutier
Addison Canty
Lauren Dunbar
Summer Gammon
Liana Edwards
Abigail Buckelew
#2 Yarmouth upset #1 Washington Academy 3-1. The individual set scores were 31-29, 21-25, 26-24 and 25-19. The win was Yarmouth's 5th consecutive Gold Ball. Washington Academy won Class C last year and moved up to Class B in the reclassification.
Yarmouth was coached by Erin Quirk. Team members include
Avery Mitchell
Catherine Rich
Anna Tati Pambou
Norah Lushman
Emily Mantle
Annie Vinnakota
Ella Cameron
Imogen Wiebus
Alyssa Rousseau
Laila Brewer
Anna Dickinson
Esther Bolese
Katherine Belesca
Lillian Burrows
Madison Beaudoin
Drea Rideout
Fionna Moran
Grace Keaney
More From 92.9 The Ticket