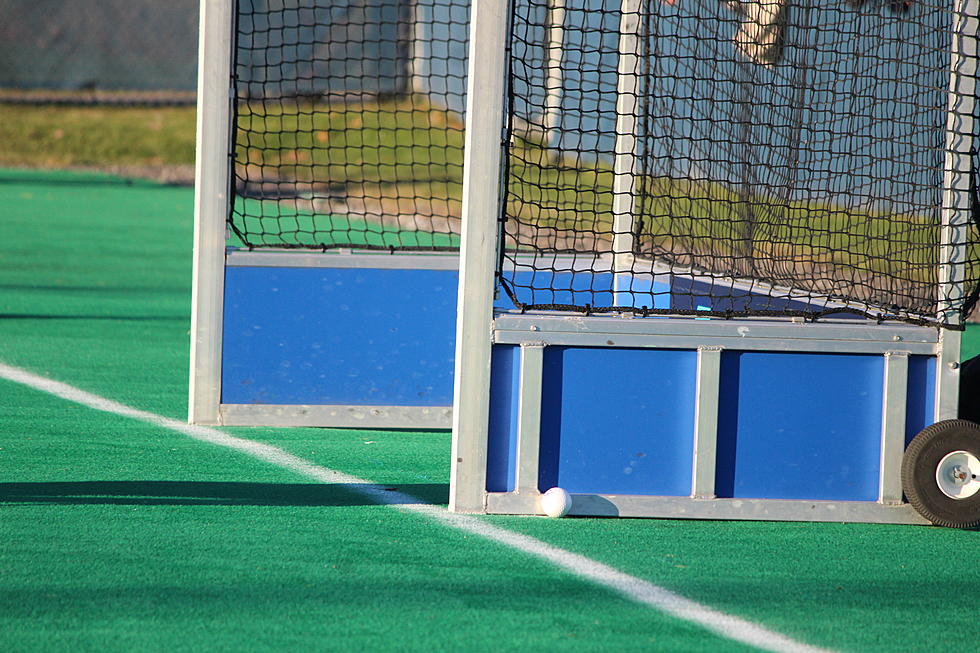 UMaine Field Hockey Wins 1st Game of the Season Beats Darmouth 5-2
November 7, 2021 Photo Chris Popper
After losing their 1st 2 game of the season on the road to Top 25 teams, the UMaine Field Hockey Team returned home and beat Dartmouth 5-2 for their 1st win of the season on Friday, September 2nd.
The Black Bears didn't waste any time scoring putting 3 goals in the box in the 1st 10 minutes!
Maine made it 1-0 when Mallory Mackesy scored her 2nd goal of the season with 2:47 gone, assisted by Madisyn Hartley.
Less than 2 minutes later, with 4:34 gone, Breagh Kennedy scored her 2nd goal of the season with 4:34 gone to make it 2-0.
Dartmouth answered with 7:21 gone. Bonwyn Bird scored, assisted by Lila Browne. That made it 2-1 Maine.
With 9:13 gone, Chloe Walton scored her 1st goal,with 9:13 gone, to make it 3-1 Black Bears.
Dartmouth added a goal in the 2nd Period, when Myah Pease converted a penalty stroke, to make it 3-2 Maine with 28:36 gone.
At the end of the 1st Half Maine led 3-2
The Black Bears added an insurance goal in each of the 3rd and 4th periods.
With 43:27 gone, Julia Ross scored her 1st goal, assisted by Sydney Meader.
Finally with 46:30 gone, Mallory Mackesy scored her 2nd goal of the contest and 3rd of the season.
The Black Bears had 15 shots, 11 on goal, while Darmouth had 7 shots, with 6 going on goal.
Maine returns to play on Sunday, September 4th at home against Quinnipiac at 1 p.m.
Here are 25 of the Best Things About Maine in the Fall
Thanks to our great listeners we were able to compile a list of many of Maine's best qualities when it comes to the fall.
These great activities, foods, and phenomena can be found all across this great state
How many have of these do you love?
More From 92.9 The Ticket