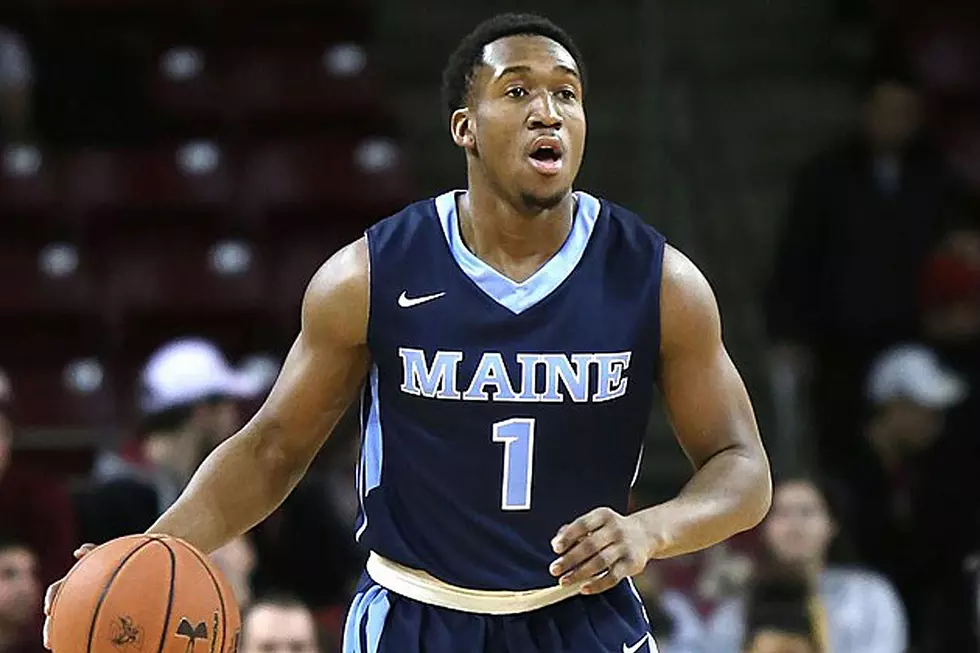 UMaine's Aaron Calixte Transferring To Oklahoma
Courtesy University of Maine Athletics
University of Maine guard Aaron Calixte will play for the University of Oklahoma next season as a graduate transfer.
Calixte, who announced his decision to attend OU via Twitter Tuesday, led the Black Bears in scoring last season at 17 points per game. He shot 46 percent from the field and a team-best 89 percent from the free throw line.
It will be Calixte's job to help replace the production of exiting guard Trae Young, who will enter the NBA Draft after leading the nation last season in points per game at 27.
Calixte received a medical redshirt for the 2016-17 season after a foot injury limited him to five games. NCAA rules allow student-athletes who graduate from a Division I school with a year of eligibility remaining to immediately begin playing their final year at another Division I program.
Calixte also was recruited by Florida State, DePaul and Missouri.
More From 92.9 The Ticket