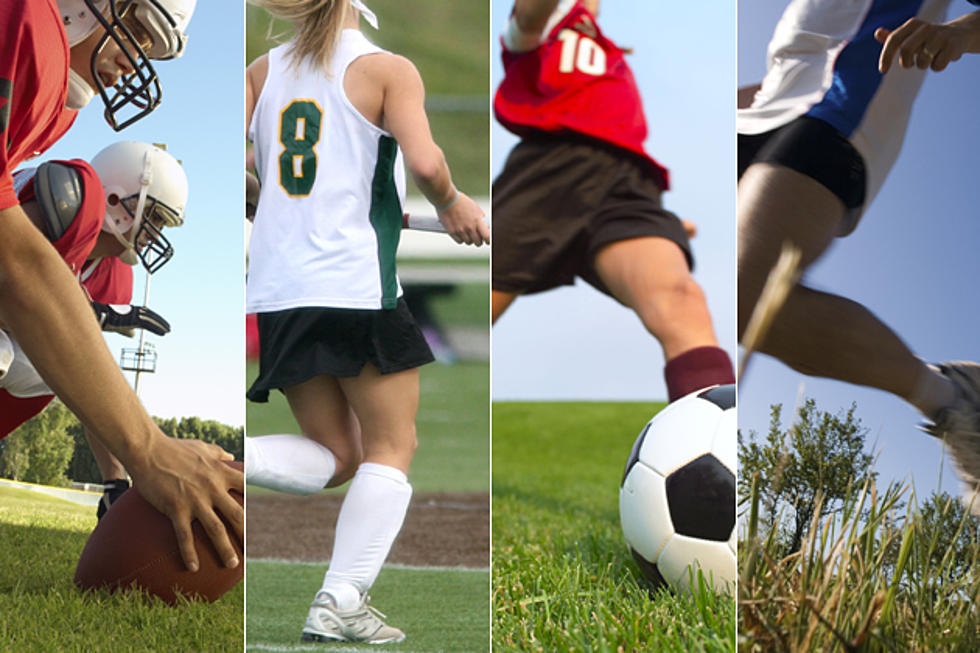 Week 1 High School Fall Athlete of the Week August 31- September 2 [POLL]
iStock
The 92.9 High School Athlete of the Week has returned for another season! There were a lot of exceptional performances for the 1st week of the Fall season, August 31 - September 2nd and we weren't lacking for nominees!
Thanks to everyone who submitted a nomination! Check out this week's nominees. You can vote once per day, per device now through Thursday,  September 7th at 11:59 p.m. The winner will be announced Friday morning, September 8th.
Ruth White - Orono Girls' Cross Country - Ruth won the Ellsworth Invitational beating her nearest competitor by 39.17 seconds.
Blaine Gould - Dexter Football - Carried the ball 14 times for 130 yards and rushed for 3 touchdowns while passing for 1 touchdown.
Kaleb Colson - Sumner Boys' Cross Country - Won the Ellsworth Invitational beating his nearest competitor by nearly a minute (:55.58)
Emmett Fitch - Mattanawcook Academy Football -Carried the ball 12 times rushing for 234 yards and a Touchdown and 4 2-point conversions
Bruce Coulter - Hermon Football - Carried the ball 6 times for 160 yards and 2 Touchdowns. Also ran for 2 2-point conversions
Cruz Coffin - Ellsworth Boys' Soccer - Scored 3 goals for a hat-trick in Presque Isle
Zach Shaw - Bangor Boys' Soccer - Scored 4 goals and had an assist against Hampden Academy
Evan Donnell - Bucksport Boys' Soccer - Scored 6 goals and had an assist against Foxcroft Academy.
Connor Sides - Nokomis Boys' Soccer - Had 4 goals against Belfast and drew a penalty kick.
Spencer Laurendeau - MDI Football - Carried the ball 21 times for 116 yards. He was 6-13 passing for 134 yards. He scored 4 touchdowns on the ground and passed for another.
Olivia Harmon - Ellsworth Volleyball - Had 16 service points with 8 aces and 9 assists, 6 digs and 3 kills against Cony.
Seth Bowden - Nokomis Football - Carried the ball 8 times for 144 yards and 3 touchdowns. Had 1 interception on defense
Jacquie Pangburn - John Bapst Girls' Soccer - Scored 3 goals for a hat-trick against Hermon.
Lily Hennessey - Washington Academy Volleyball - She was 22 of 23 in serving attempts and led the offense with 19 assists on the week.
You can nominate a Maine High School Athlete for their accomplishments during the week September 4 - 9 HERE by Sunday, September 10th. We will then put together the list, on Monday, and then you'll then be able to vote on the nominees September 11 - 14 (11:59 p.m.) with the Fall  Week 2Winner being announced on Friday, September 15th. You can vote ONCE per day, per device
Please let us know in the email why you are nominating someone. Try to be specific with goals, yardage, times etc..
The 26 Maine Towns With The Most Reported UFO Sightings
Are we alone in the universe? The answer is no based on the amount of reported UFO sightings in these 26 Maine cities and towns over the last 70 years.
More From 92.9 The Ticket