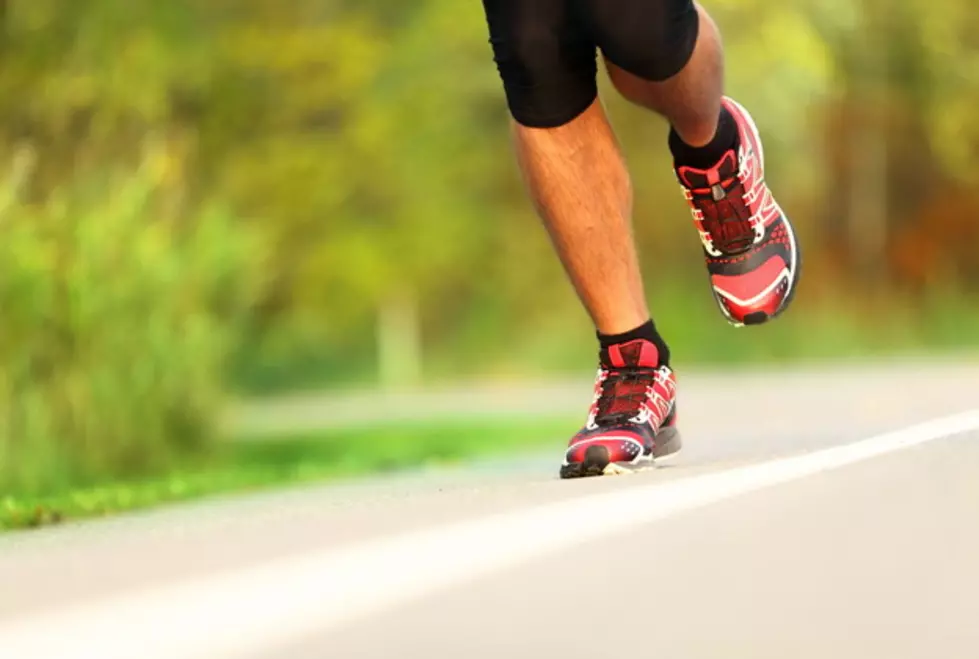 2023 KVAC Boys All-Conference and All-Academic Cross Country Teams – Class A, B and C
Maridav via Thinkstock
The Kennebec Valley Athletic Conference (KVAC) released their 2023 Boy's All-Conference and All-Academic Cross Country Teams for Classes A, B and C. Congratulations to all!
Class A 1st Team
Lucas Hutchinson - Oxford Hills
Pierce Coughlin - Messalonskee
Ben Klingle - Brunswick
Harrison Shain - Hampden Academy
Henri McCourt - Mt. Blue
Asher Valentine - Hampden Academy
Will Meyer - Camden Hills
Runner of the Year -- Lucas Hutchinson - Oxford Hills
Coach of the Year - Daniella Johnson - Hamdpen Academy
Class A 2nd Team
Ryan McPherson - Brunswick
Colin Wright - Camden Hills
Tim Collins - Hampden Academy
Miles Shain - Hampden Academy
Beckett Cote - Messalonskee
Sam Cashman - Brunswick
Walker Hedrich - Camden Hills
Enzo Giampaolo - Lewiston
Class B 1st Team
Eliot O'Mahoney - Lincoln Academy
Gabe Durazo - Leavitt
Levi Riggs - Morse
Braden Rioux - Winslow
Sam Goldey - Cony
Elijah Jakubisn - Nokomis
Isaac Keresey - MCI
Runner of the Year - Eliot O'Mahoney - Lincoln Academy
Coaches of the Year - Garrett Martin and Angus Fake - Lincoln Academy
Class B 2nd Team
Nicholas Russ - Lincoln Academy
Tristan Hughes - Belfast
James Mooney - Cony
Kyle Mastrianno - Cony
Thomas Mickael - Lincoln Academy
Jack Brune - Morse
Dominick Toscano - Leavitt
Class A All-Academic
Brewer - Trevor Parlee
Brunswick - Ben Klingle, Iain MacKillop, Nathaniel Wayne
Camden Hills - Thomas Clemente, Colin Wright
Edward Little - Jaden Baril
Hampden Academy - Drew Turgeon, Camden Valentine
Lewiston - Clive Haverkamp
Messalonskee - Elijah Nelsen
Oxford Hills - Zachary Braun, Carlton Dailey, Gabriel DosReis, Cody Roy
Class B All-Academic
Cony - Eben Buck, Sam Goldey, Brandon Mastriano, Kyle Mastriano, James Mooney
Erskine Academy - Marshall Clifford, Giacomo Smith
Lawrence - Evan Dodge
Leavitt - Noah Brisson, Gabe Durazo, Dom Tosccano,
Lincoln Academy - Will Clark, Conor Glasier, Eliot O'Mahoney, Conor Parson, Nicholas Russ, Jonas Stepanauskas
Medomak Valley - Noah Morris
Morse - Case Jacobs, Olive Beeton
Nokomis - Aleksander Carsely
Winslow - Andre Morin, Braden Rioux
Class C All-Academic
MCI - Isaac Keresey, Minhyeok (Mino) Kim, Hein Nanda Kyaw
If there any spelling errors/typos please email chris.popper@townsquaremedia.com and we will correct the mistake ASAP.
More From 92.9 The Ticket