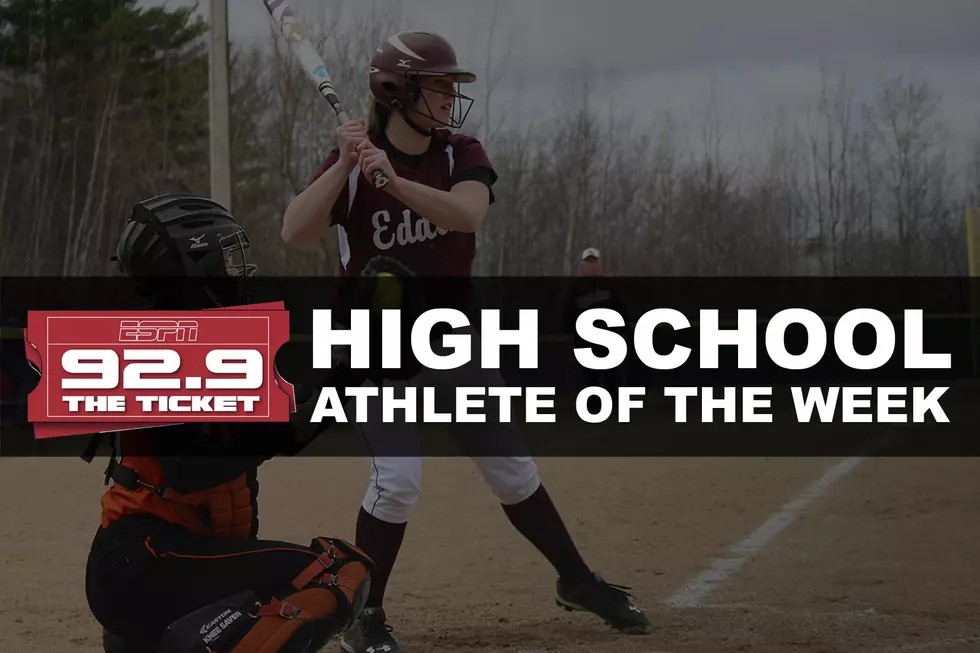 Bangor, Brewer Athletes Up For Athlete Of The Week Award
Townsquare Media Bangor
Two area baseball players and a local softball pitcher have been nominated for McDonald's Athlete of the Week honors after their strong performances in last week's regional and state title games.
This week's nominees are Libby Hewes and Josiah Cyr, both of Brewer, along with Tyler Parke of the Bangor Rams.
Here's how each athlete performed during the final two rounds of the playoffs
Brewer pitcher Libby Hewes played a critical role in the Witches' postseason run.
The junior righty allowed just two runs in Brewer's 6-2 triumph over Oceanside in the Class B North regional final. She allowed no walks while throwing 84 pitches, 54 for strikes.
Hewes came up big in the state championship game, tossing a four-hit shutout as Brewer completed a perfect season (20-0) and won its first state title since 2008.
Josiah Cyr of Brewer was a stud throughout the postseason, including strong performances last week in the Class B North championship and the state final.
Cyr allowed two runs on two hits and two walks while striking out six in seven innings against the Ellsworth Eagles in the regional final.
In the final at-bat of his high school baseball career, Cyr hit a walk-off RBI single to deep right field against the Wells Warriors in the state championship game, giving the Witches their first-ever state baseball title.
Tyler Parke of Bangor had a game-winning hit of his own, a walk-off grand slam in the Rams' 5-1 victory over Oxford Hills in the Class A North final.
The senior catcher had gone hitless in his previous eight at-bats, but he came up clutch, breaking his slump with his first home run since Little League.
In the Rams' 10-6 win over Gorham in the state title game, their record fifth straight state championship, Parke tied the score at 6-6 with a sacrifice fly in the fifth. He added an RBI triple to help Bangor pull away in the seventh.
Which athlete do you think had the best week?
More From 92.9 The Ticket