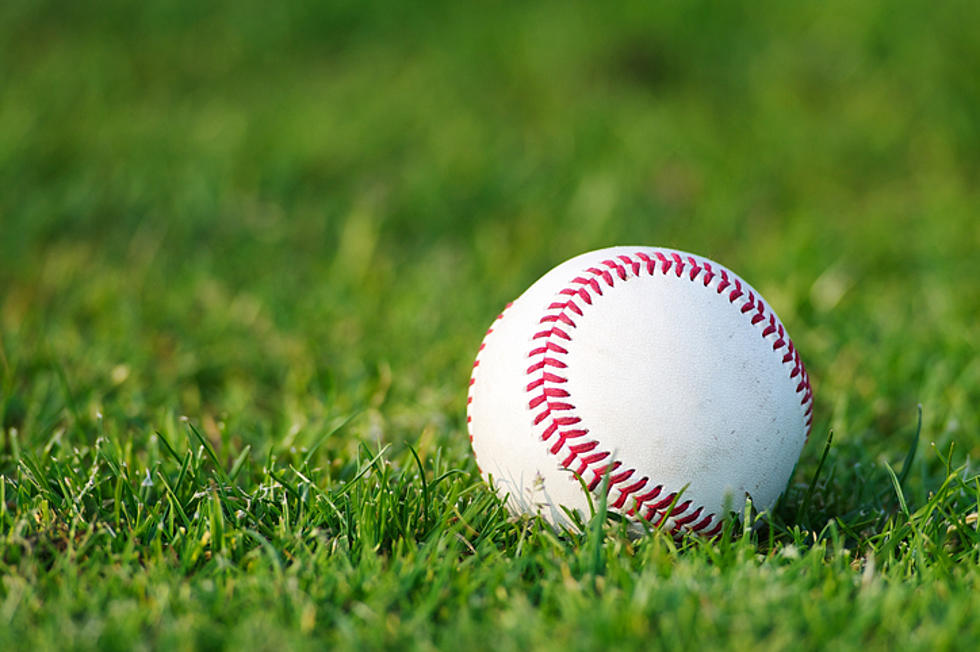 Bangor Splits a Pair of Games in Portland Saturday
kayintveen via Thinkstock
The Bangor Rams split a pair of games in Portland on Saturday, April 15th, losing to South Portland 7-0 in Game 1 and then beating Cheverus 9-3 in Game 2 as 3 Bangor pitchers combined for a no-hitter.
In Game 1 Andrew Heffernan and Hudson Iacuessa combined to 1-hit the Rams Heffernan went 5.0 hitless innings striking out 6 without walking a batter. Iacuessa allowed Bangor's lone hit, in 2.0 innings, striking out 1 and walking 3.
Geo Socolow had Bangor's lone hit.
Wyatt Stevens took the loss. He pitched 4.1 innings allowing just 3 hits and 2 runs. He struck out 4 and walked 2. Kyle Johnson pitched the final 1.2 innings allowing 3 hits and 5 runs. He struck out 3 and walked 1.
Easton Healy had a triple for South Portland. Nolan Hobbs had a pair of singles, driving in 3 runs.
In Game 2 Matt Holmes, Lucas Rutherford and Landen Parizo combined for a no-hitter. Holmes went 4.0 innings striking out 6 and didn't walk a batter. Rutherford went 2.1 innings, allowing 2 runs as he walked 5 and struck out 4. Parizo recorded the final 2 outs, but walked 3 and struck out 1, allowing 1 run.
Bangor had 9 hits in the game. Holmes helped himself at the plate going 3-3 driving in 2 runs. Geo Socolow had a pair of singles, driving in 2 runs. Jack Schuck, Teddy Stephenson, Kyle Johnson and Ethan Sproul all had a single.
Bangor opens the regular season Wednesday, April 19th at Edward Little.
If you are an administrator of a Maine High School Baseball or Softball Gamechanger page please add chris.popper@townsquaremedia.com as a fan so we can write recaps of the games.
The 92.9 High School Athlete of the Week resumes, starting next week. You can nominate a Maine High School Athlete for their accomplishments during the week April 17-22 HERE by Sunday, April 23rd. You'll then be able to vote on the nominees April 24-27th (11:59 p.m.) with the Spring Week 1 Winner being announced on Friday, April 28th.
More From 92.9 The Ticket