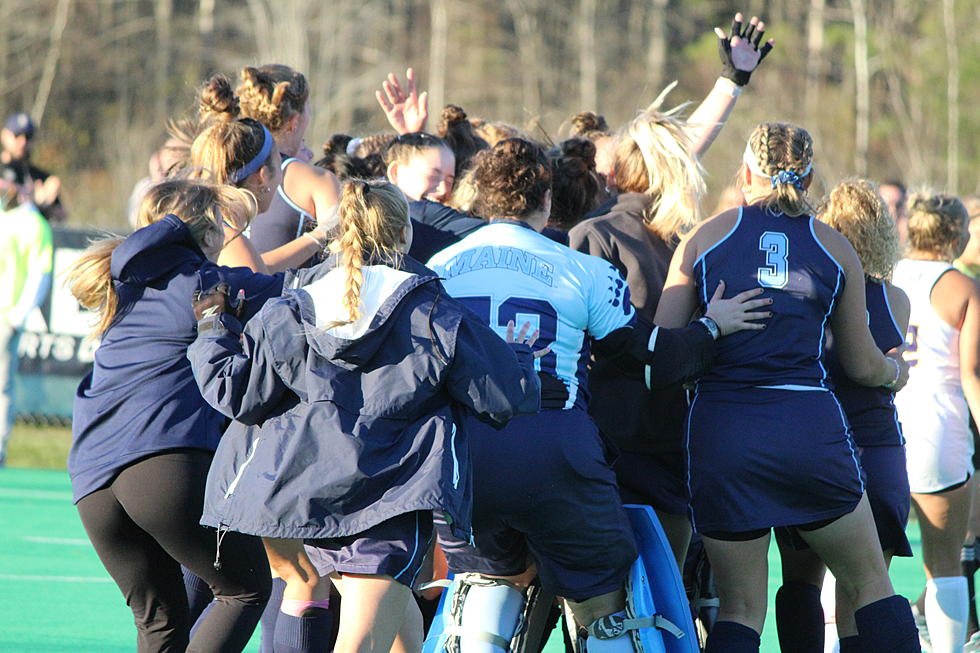 Black Bear Field Hockey Team Ranked #2 in America East
November 7, 2021 Photo Chris Popper
The Maine Black Bear's Field Hockey Team have been ranked #2 in the America East preseason poll, released on Thursday, August 10th.
Last year the Black Bears finished 1st in America East with a perfect 8-0 record. They were upset in the semifinals, losing to Stanford.
The Black Bears begin play on August 17th. in a game against Stonehill College at Lowell.
2023 America East Pre-Season Poll
University of Albany - 64 (8 1st place votes)
Maine - 51
Stanford - 50
New Hampshire -38
UMass Lowell - 33 (1 1st place vote)
Vermont - 32
California - 31
UC Davis - 15
Bryant - 10
Here's the Black Bear's Schedule
Thursday August 17 vs. Stonehill College at Lowell 3 p.m.
Saturday August 19 vs. Merrimack 1 p.m.
Friday August 25 vs Boston College 1 p.m.
Sunday August 28 vs. Providence 1 p.m.
Friday September 1 vs. Boston University 2 p.m.
Sunday September 3 vs. Ohio University 12 noon
Friday September 8 vs. Northwestern 2 p.m.
Sunday September 10 vs. University of Massachusetts 1 p.m.
Friday September 15 vs. UC Davis 3 p.m.
Sunday September 17 vs. Stanford 12 noon
Friday September 22 vs. UMass Lowell 4 p.m.
Friday September 29 at University of Albany
Sunday October 1 at Hofstra University
Friday October 6 vs. Bryant University 3 p.m.
Sunday October 8 at Quinnipiac University
Friday October 13 at University of New Hampshire 2 p.m.
Sunday October 15 vs. Fairfield University 12 noon
Friday October 20 at University of Vermonth
Sunday October 22 vs. Northeastern University 1 p.m.
Sunday October 29 vs. University of California 12 noon
More From 92.9 The Ticket