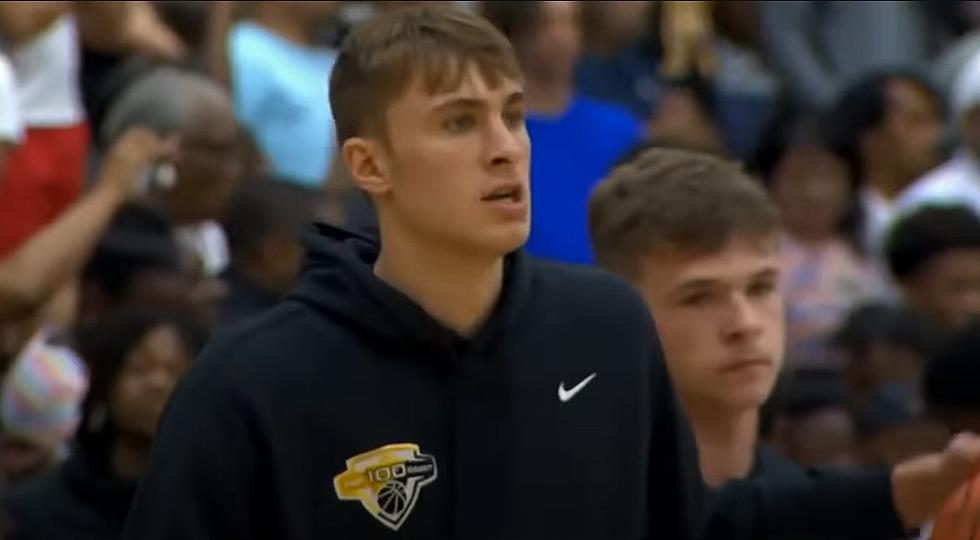 Cooper Flagg and Maine United Fall to Nightrydas Elite 58-50 in Peach Jam Finals
SportsCenter Next via YouTube
Cooper Flagg and the Maine United U-16 Team beat Nightrydas Elite 73-65 on July 5th but on Sunday, July 9th in the Peach Jam Finals, Nightrydas got their revenge, beating Maine United 58-50.
Cooper Flagg and Landon Clark each played all 32 minutes of the game for Maine United.
Cooper finished with a double-double, scoring 18 points and ripping down 12 rebounds. He had 7 assists, 2 blocks and 2 steals.
Landon Clark had 12 points, and 3 rebounds.
Ace Flagg, who announced that he had received a scholarship offer to George Washington University, had 12 points, playing 27 minutes. He had 2 rebounds and 4 assists.
Cooper Flagg was "trending" most of the weekend on Twitter, because of plays like below.
  Cooper finished the Peach Jam Tournament with 25.4 points per game (3rd), 13.0 rebounds per game (2nd), 5.7 assists per game (2nd) and 6.9 blocks per game (2nd). 
QUIZ: Can you identify 50 famous companies by their logos?
How well do you know the logos of 50 of the world's most famous companies? Keep scrolling to see if you can guess which icon belongs to which brand.
More From 92.9 The Ticket