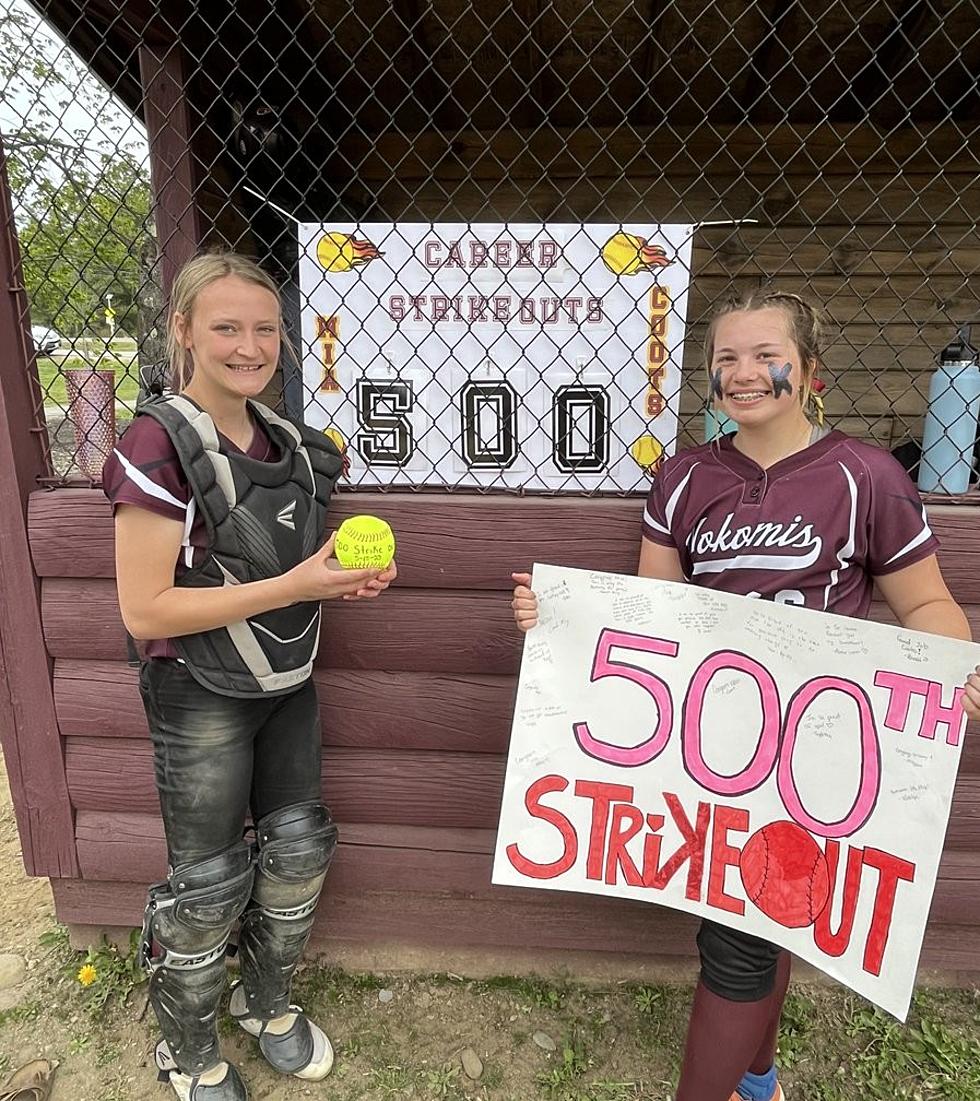 Coots K's 20 Picking Up Her 500th Career Strikeout as Nokomis Beats Winslow 4-1
Photo Nokomis High school Athletics via Twitter
Congratulations to Nokomis High School's Mia Coots who picked up her 500th career strikeout on Monday, May 15th, as she struck out 20 as the Warriors beat the Winslow Black Raiders 4-1.
Coots, a Junior, struck out 20, while walking 3 and allowing just 2 hits.
Meanwhile her teammates banged out 10 hits. Camryn King batting leadoff was 2-4 with a triple and run batted in. Hope Brooks was 3-4 with 3 singles and drove in 2 runs. Megan Watson, Coots' battery-mate was 2-2 with a run batted in. Addy Hawthorne had 2 hits and Rachel Creswell had a single.
Emma Michaud was in the circle for the Black Raiders. She struck out 11 and walked 1.
Michaud had both of the Black Raider's hits.
Nokomis remains undefeated at 11-0. They will play host to Foxcroft Academy on Tuesday, May 16th at 4 p.m.
Winslow is now 3-7. They play at Maranacook on Wednesday, May 17th at 4 p.m.
You can nominated a player for the High School Athlete of the Week HERE, for the week May 15-20. Nominations must be received by Sunday, May 21st at 11:59 p.m.
More From 92.9 The Ticket