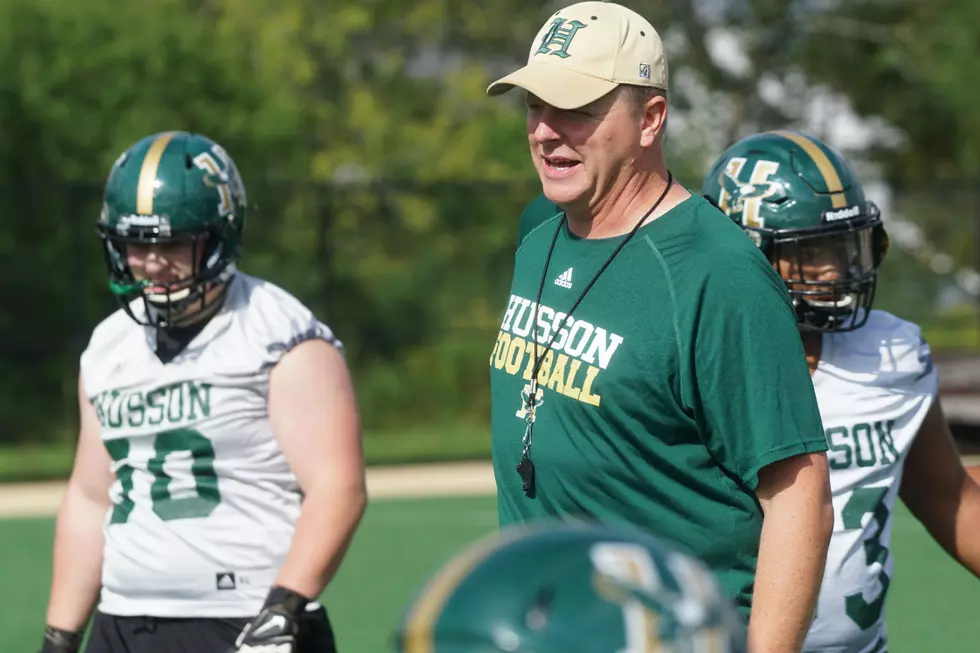 Eagles Football: New Coach, New Conference
Sports Radio 92.9 The Ticket Photo     (Head Coach Nat Clark)
A new head coach. A new conference to play in. Just a couple of the storylines as the Husson Eagles football team began training camp today in Bangor in preparation for the September 14th opener.
Longtime assistant to Gabby Price, Nat Clark, is the new boss on the sidelines after Price announced his retirement in the off-season. This will be his 13th year with the Eagles program.
Husson said goodbye to the Eastern Collegiate Football Conference and hello to the Commonwealth Coast Conference (CCC). It should be a tougher conference with strong programs such as Western New England College (MA) and Salve Regina (RI).
The Noontime Sports preseason poll puts Husson as the #12 ranked team in New England. The CCC conference coaches poll comes out next week.
The Eagles will also be looking for a new quarterback to run the offense after the graduation of Cory Brandon.
There are six quarterbacks in camp with senior David Morrison having the most experience among the candidates.
TE Keyshaun Robinson, DL Frank Curran and OL Jacob Cameron have been picked as captains
To check out the complete Eagles schedule, CLICK HERE
More From 92.9 The Ticket