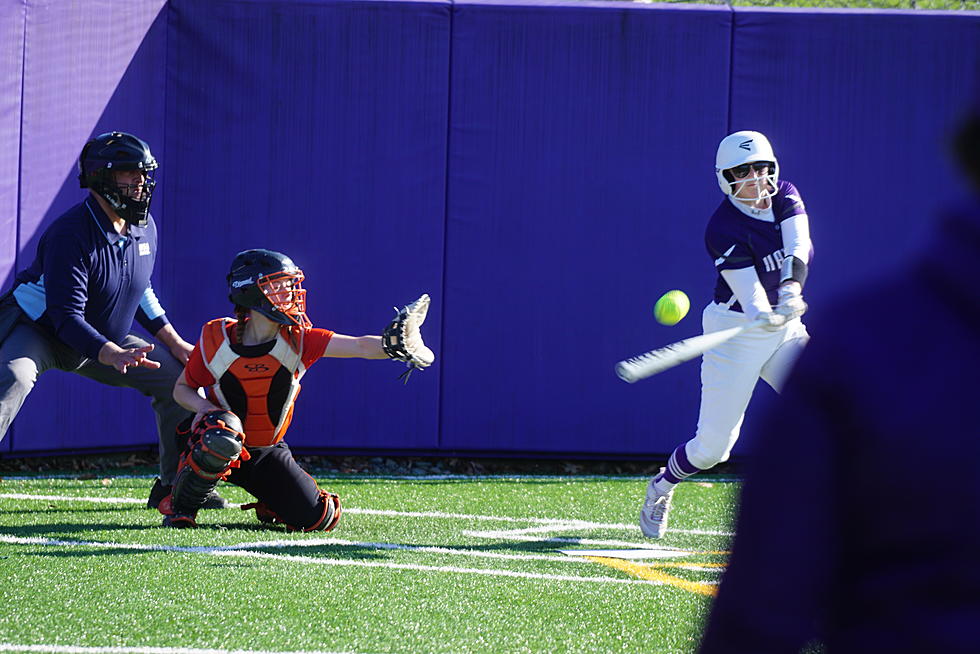 Hampden Academy Beats Brewer 5-3 Handing Witches 1st Loss [PHOTOS]
Brewer-Hampden Academy Softball May 1, 2023 Photo Chris Popper
The Hampden Academy Broncos beat the Brewer Witches on the turf, 5-3 at Hampden Academy on Monday, May 1st, handing the Witches their 1st loss of the season.
Hampden Academy scored 5 runs in the bottom of the 3rd inning, but Brewer answered, scoring 2 runs on a homer by Jordin Williams that cleared the left field fence. That made the score 5-2.
Brewer would add another run in the top of the 6th on a RBI single by Jill Ford. But they'd get no closer.
Charlee Chute pitched a complete game for the Broncos, allowing 3 hits, and striking out 14,walking 4.
Sara Young was in the circle for the Broncos. She allowed 5 hits and 5 runs. She struck out 2, walking 1.
Brewer had a tough day in the field, committing 6 errors, while the Broncos made just 1 error.
Asianna West had a single for the Witches.
Kacey Gardner, Callie Small, Maddie Steigert, and Emma Chute all singled for the Broncos.
Brewer is now 5-1. They travel to Bar Harbor to play the MDI Trojans on Saturday, May 6th at 12 Noon.
Hampden Academy is now 2-3. They travel to play Messalonskee on Wednesday, May 3 at 4:15 p.m.
Check out the photos from the game
Brewer-Hampden Academy Softball
The Hampden Broncos played host to the Brewer Witches on Monday, May 1st
You can nominate a Maine High School Athlete for their accomplishments during the week May 1-6 HERE by Sunday, May 7th. We will then put together the list, on Monday, and then you'll then be able to vote on the nominees May 8th - 11th (11:59 p.m.) with the Spring Week 3 Winner being announced on Friday, May 12th. You can vote as often as you wish.
Please let us know in the email why you are nominating someone. Try to be specific with hits, strikeouts, how many goals,  how fast they ran, how high they jumped, etc.
More From 92.9 The Ticket