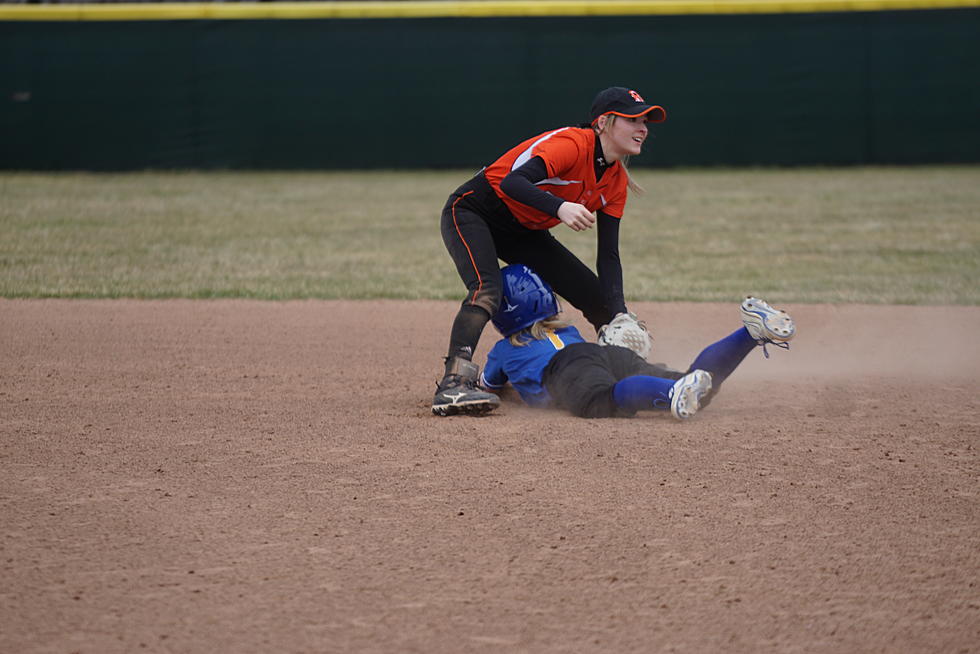 Hermon-Brewer Battle to 5-5 Draw in Exhibition Softball Game [PHOTOS]
Hermon-Brewer Exhibition Game April 13, 2022 Photo Chris Poppere
The Hermon Hawks and Brewer Witches battled to a 5-5 draw before the game was called on Wednesday, April 13th at Coffin Field.
Brewer 1st basemen Josie Pece blasted a ball over the fence for her 2nd preseason homer.
Brewer opens the regular season on Tuesday, April 19th at home against Messalonskee.
Hermon opens the regular season on Friday April 22nd at home against Foxcroft Academy.
Check out the photos from the exhibition game
Hermon-Brewer Exhibition Softball
The Hermon Hawks and the Brewer Witches battled to a 5-5 tie before the game was called on a raw, rainy afternoon at Coffin Field in Brewer
More From 92.9 The Ticket