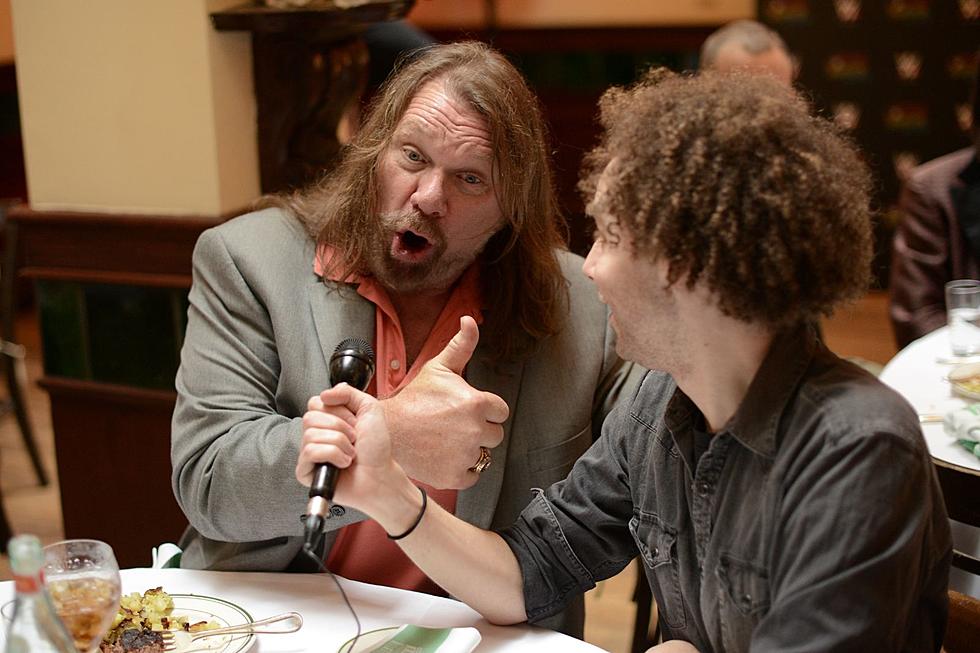 WWE Legend 'Hacksaw' Jim Duggan Was in Portland Over the Weekend
Credit: Bryan Bedder / Stringer
Just the mention of 'Hacksaw' gets me all fired up, with chants of "U-S-A!" and a triumphant "Hooooo!" echoing as I instinctively reach for the nearest 2x4 lumber.
This patriotic WWE Hall of Famer recently shared a post on his Facebook page this past Monday, highlighting his visit to Maine Vintage Toys in South Portland.
Duggan uploaded a selfie featuring him and his wife, Debra, with the picturesque Portland waterfront in the background. The caption read, "A BIG stop when in Portland, Maine is the waterfront after a great time at Maine Vintage Toys!" — complete with his iconic thumbs-up emoji.
In addition, Duggan shared a snapshot of the early-bird crowd outside Maine Vintage Toys, along with several heartwarming pictures alongside fans from Maine.
Hailing from Glen Falls, NY, Duggan is no stranger to the Northeastern region of the country, a common thread we share up here in the Pine Tree State.
In 1988, Duggan participated in the inaugural Royal Rumble match, entering as the 13th of 20 participants. He emerged victorious, securing his win by last eliminating the One Man Gang. Inducted into the WWE Hall of Fame back in 2011, 'Hacksaw' Duggan currently maintains a Legends contract with WWE.
We hope that 'Hacksaw' and Debra had a fantastic time in our corner of the world, and that the people of Maine welcomed them with open arms.
REVEALED: Real Names of Current and Former WWE Superstars
Step between the ropes to test your knowledge of current and former WWE superstars. Can you guess the real names of these superstars of the squared circle?
Gallery Credit: Rob Carroll
WWE Superstars From New England
Some of the biggest local talents who went on to have success in the squared circle.
Gallery Credit: Jon Rineman
8 Things You May Not Know About NH Native & WWE Star Triple H
WWE Star Triple H is a NH Native. Here are 8 things you may not know about him.
Gallery Credit: Jon Rineman
More From 92.9 The Ticket