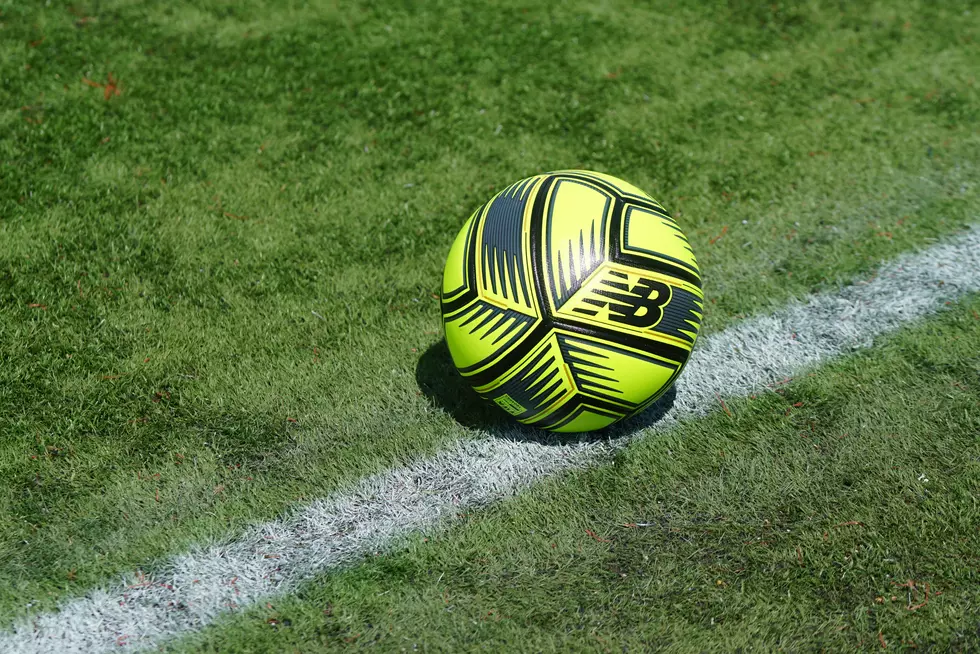 Maine and Binghamton Soccer Battle to 2-2 Draw
Photo Chris Popper
The Maine Black Bears and Binghamton Bearcats played to a 2-2 draw in Binghamton, New York on Sunday afternoon, October 22nd.
The Black Bears made it 2-0 when Abby Kraemer scored her 10th goal of the season, converting a penalty kick with 18:08 gone.
Binghamton drew within 1, with 9:38 left in the 1st half, as Olivia McKnight scored her 3rd of the season.
Maine led 2-1 at the end of the 1st Half.
Binghamton scored the game-tying goal with 14:03 gone in the 2nd Half.  Paige Luke scored her 4th of the season, assisted by Grace Vittoria.
Maine outshot Binghamton 10-9, with the teams even on shots-on-goal 5-5.
Kira Kutzinski was in goal for Maine and had 3 saves. Kaitlyn Williams was in goal for the Bearcats and also had 3 saves.
Binghamton is now 5-4-6 overall and remains in 1st place in America East play with a record of 4-0-3.
Maine is now 9-1-5 overall and is 4-1-2 in America East.
Maine will play their final regular season game on Thursday, October 26th when they will host the University of New Hampshire at 6 p.m. in a night where the Black Bears will celebrate Breast Cancer Awareness.
More From 92.9 The Ticket