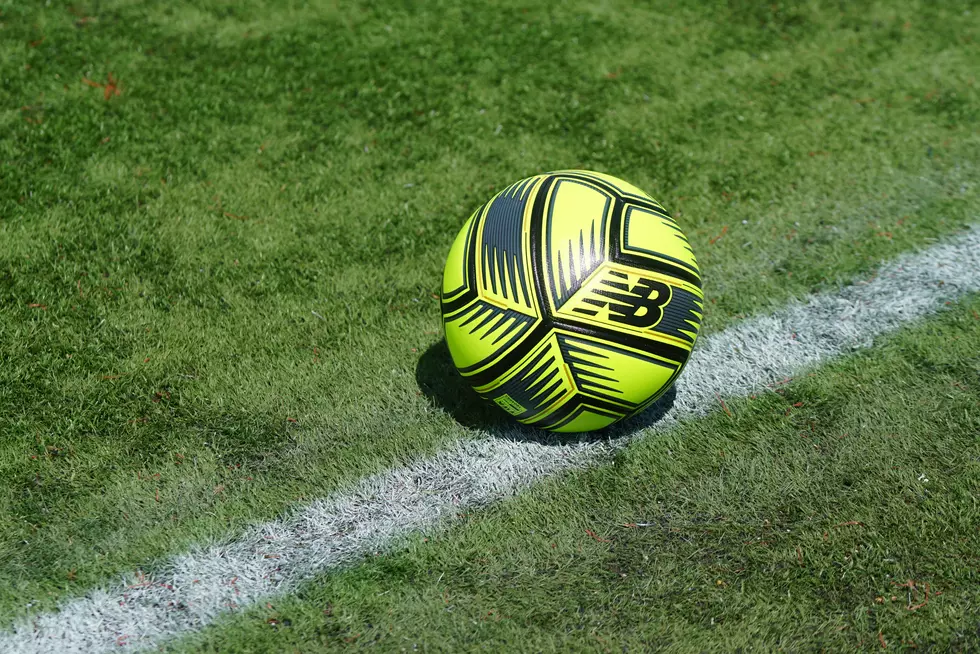 Maine and Merrimack Play to 1-1 Draw
Photo Chris Popper
The UMaine Women's Soccer Team battled the Merrimack Warriors to a 1-1 draw on Thursday afternoon, August 31st in North Andover, Massachusetts.
The two teams were scoreless at the end of the 1st Half.
The Black Bears scored 1st with 6:51 gone in the 2nd Half, to take a 1-0 lead when Abby Kraemer scored her 4th goal of the season.
But Merrimack equalized less than 4 minutes later, when Molly Murnane score her 2nd goal of the season. The goal came at the 55:41 mark.
Merrimack had 7 corners while Maine had 5 corners. Both teams had 11 shots.
Kira Kutzinski was in goal for the Black Bears. She had 8 saves.
Roo Sawyer had 1 save and at the 30:50 mark was replaced by Lily Morgan who played the rest of the game in net for Merrimack. She had 3 saves.
The Black Bears are now 3-0-2 on the season. They next play at Sacred Heart University on Sunday, September 3rd at 12 Noon. Maine's next home game is on Sunday, September 17th when they play America East rival, the University of Vermont at 3 p.m.
More From 92.9 The Ticket