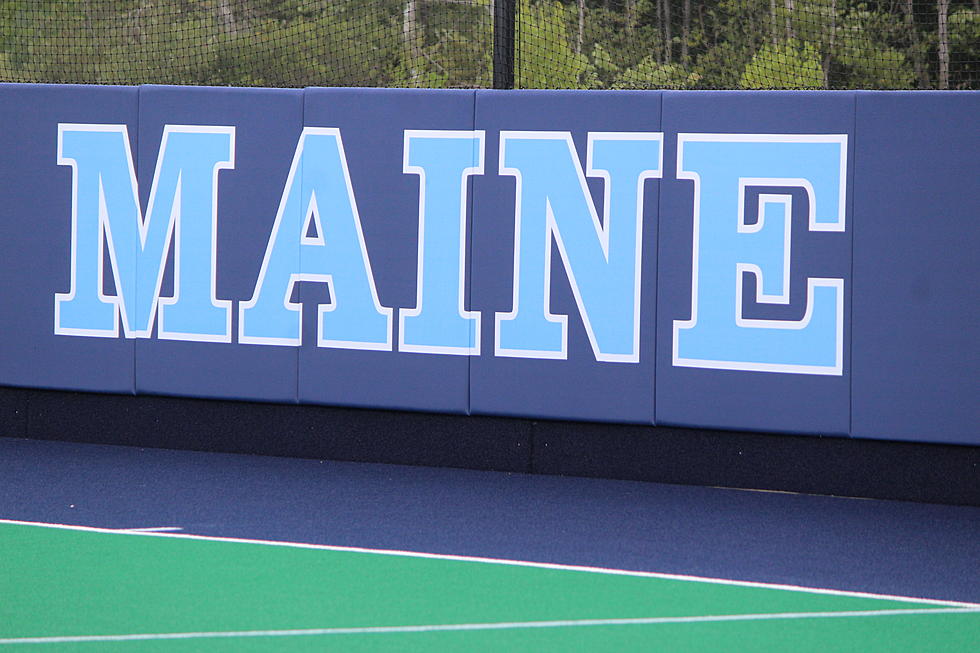 Maine Field Hockey Falls to Boston University 3-2 in OT
Photo Chris Popper
The Maine Field Hockey Team fell to the Boston University Terriers 3-2 in overtime on Friday, afternoon September 1st in Orono.
The game was scoreless after the 1st Quarter. With just 2:12 gone in the 2nd Quarter, Payton Anderson scored her 1st goal of the season for the Terriers, assisted by Thalia Steenssens and Megan Wetzel.
The Terriers led the Black Bears 1-0 at the Half.
In the 3rd Quarter Maine tied the score with 9:44 gone, on a goal by Mallory Mackesy, her 3rd of the season, assisted by Poppy Lambert and Kristjana Walker.
Maine then took a 2-1 lead with just 3:28 left in the 3rd Quarter, on a goal by Saylor Kuefler, her 1st of the season.
But, with 1:03 left in the Quarter, BU tied the score at 2-2 on a goal by Alex Purcell.
The score at the end of the 3rd Quarter and at the end of regulation was 2-2.
With 7:42 elapsed in Overtime Amalia Preece scored the game-winner for the Terriers,  assisted by Thalia Steenssens.
Maine outshot BU 11-8 in the game. Both teams took 4 penalty corners.
Mallory Drayer started in the goal box for the Black Bears, and played the 1st Half, allowing 1 goal. Jayde Temby played the 2nd Half and into OT, allowing 2 goals and making 1 save.
Kate Thomason was in goal for BU. She allowed 2 goals and made 6 saves.
BU is now 1-1 on the season. Maine is 1-2 on the season and returns to the field on Sunday, September 3rd when they host Ohio University at 12 noon.
More From 92.9 The Ticket