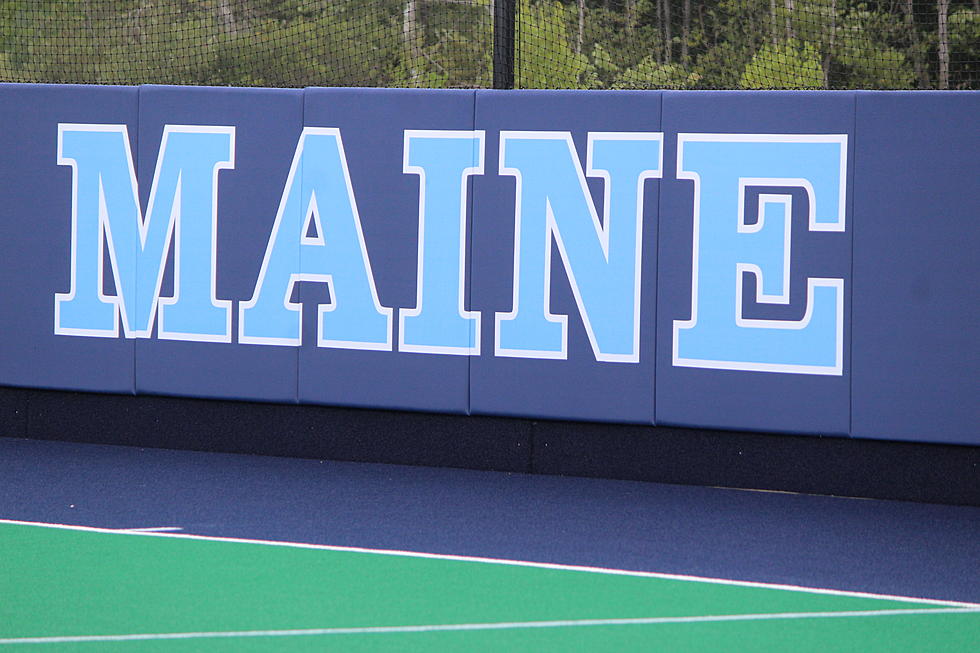 Maine Field Hockey Loses to Northeastern 2-1 in the Rain
Photo Chris Popper
The Maine Field Hockey Team lost to Northeastern 2-1 in the rain Sunday afternoon in Orono.
The Black Bears took a quick 1-0 lead with just 59 seconds gone, on a goal by Poppy Lambert, her 3rd of the season, assisted by Tereza Holubcova and Eloise Penty.
Maine led 1-0 at the end of the 1st Quarter.
But the Huskies tied the score shortly into the 2nd Quarter. With 2:53 gone, Ashley Pappas scored, assisted by Lauryn Wojckik and Lara Taylor.
The score was tied 1-1 at the end of the 1st Half.
With 4:58 remaining in the 3rd quarter the Huskies scored the winning goal, as Lauren Rowe scored, assisted by Alexa Mega and Cailin Hart.
Northeastern outshot Maine 21-11 and had 13 shots on goal, compared to Maine's 9
Jayde Temby was in goal for the Black Bears and had 10 saves. Kristina Merashoff had 7 saves for Northeastern, and was relieved by Sydney Russock who had 1 save.
Northeaster had 11 penalty corners to Maine's 4.
Northeastern is now 8-8 on the season.
Maine is 7-10 and 3-4 in America East. They have 1 more game in the regular season, when they host the University of California in home on Sunday, October 29th at 12 noon.
More From 92.9 The Ticket