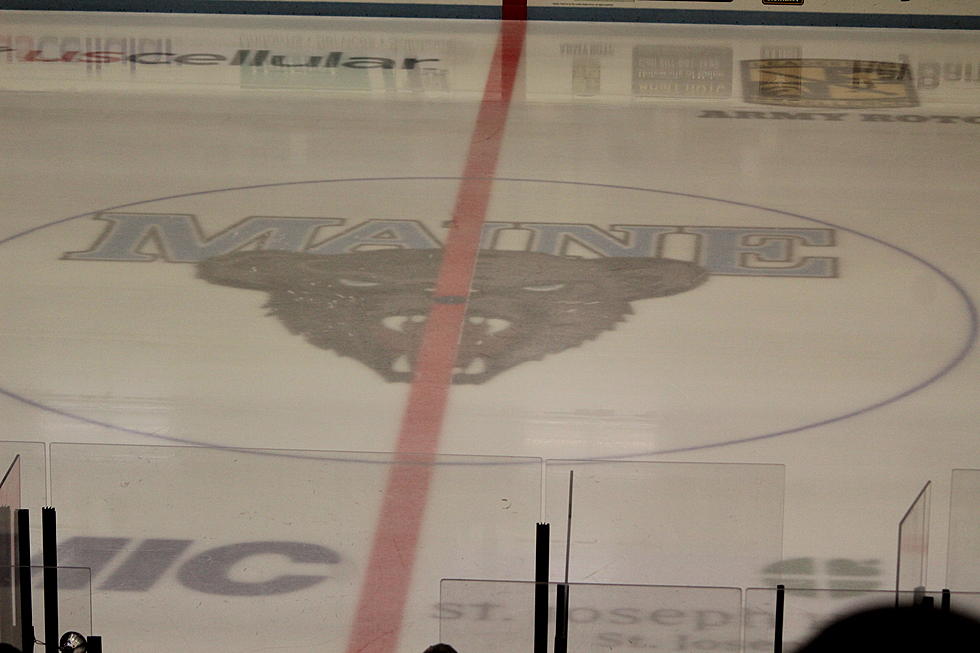 Maine Hockey Falls to #3 Boston University 5-3
Photo Chris Popper
With temperatures 15 below zero outside, the Alfond was a relatively warm place to be on Friday night, February 3rd. Unfortunately for the 4325 fans in attendance, the Black Bears fell to the 3rd ranked Boston University Terriers, 5-3.
BU skated to a 1-0 lead in the 1st Period on a goal by Devin Kaplan, assisted by Lane Hutson and Matt Brown.
With 6:53 gone in the 2nd Period, after a boarding penalty on BU, the Black Bears tied the game, on a power play goal, by Ben Poisson, assisted by Cole Hanson and Grayson Arnott.
It didn't take BU long to regain the lead, scoring less than 2 minutes later on an even strength goal, with 8:43 gone. Matt Brown scored, assisted by Lane Hutson and Wilmer Skoog.
Maine demonstrated the strength of their power play, when they scored with 4:20 left in the 2nd Period. After another boarding penalty, Lynden Breen scored, assisted by Donovan Villeneuve-Houle and Thomas Freel. The score was 2-2.
But BU, on the power play after a holding penalty on Maine, scored with 2:02 left in the 2nd period. Ryan Greene scored, assisted by Jeremy Wilmer and Lane Hutson.
With just 1:11 gone in the 3rd period, Maine tied it at 3-3. Nolan Renwick scored assisted by Michael Mancinelli and Didrik Henbrant.
With 9:01 left in the 3rd period, BU took a 4-3 lead on Wilmer Skoog's goal, assisted by Jay O'Brien and Domenick Fensore.
Finally, with 1:32 left in the game, Jeremy Wilmer gave BU an insurance goal, assisted by Lane Hutson (his 4th assist of the night) and Quinn Hutson.
Victor Ostman was in goal for Maine, turning away 20 shots. Drew Commesso was in goal for the Terriers, with 25 saves.
The Black Bears were an efficient 2-3 on the power play, while BU was 1-4. Maine was whistled for 4 penalties, while BU had 3 penalties.
BU is now 20-6-0 overall and 14-4-0 in Hockey East.
Maine is 11-13-2 overall and 5-9-1 in Hockey East. The Black Bears return to the ice on Sunday afternoon, February 5th, when they host Merrimack College, with the puck dropping at 2:05 p.m.
More From 92.9 The Ticket