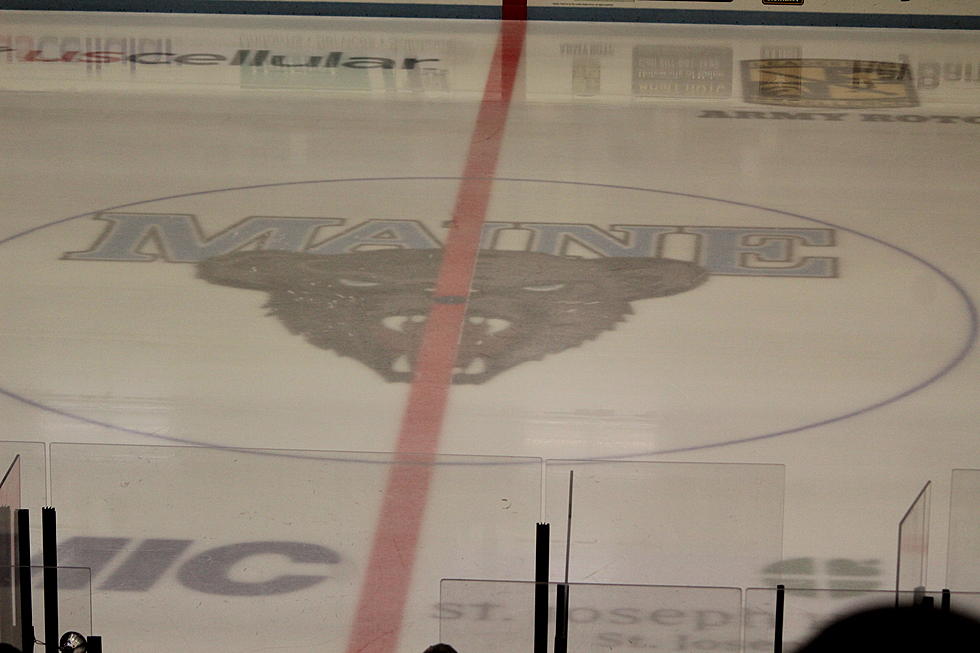 Maine Hockey Moves from 20 to 13 in USCHO Poll
Photo Chris Popper
The weekend sweep of Merrimack College bumped the University of Maine Men's Hockey Team 7 positions in the most recent US College Hockey Online Poll. The Black Bears who were ranked 20th last week are now ranked 13th.
Here's the November 6th Poll
Boston College 7-1-0  (30 1st place votes)
Denver 6-1-1 (5 1st place votes)
Wisconsin 9-1-0 (12 1st place votes)
North Dakota 5-2-1
Providence 6-1-2 (1 1st place vote)
Minnesota 4-3-1
Cornell 4-0-0 (2 1st place votes)
Michigan 5-4-1
Boston University 4-3-1
Quinnipiac 5-3-1
Michigan State 7-3-0
Western Michigan 4-1-1
Maine 5-1-0
Massachusetts 5-2-1
New Hampshire 4-2-1
Arizona State 6-1-1
Penn State 5-2-2
Minnesota Duluth 3-3-3
Ohio State 3-3-3
RIT 6-2-0
Maine hosts the #1 team in the nation this weekend, when they play Boston College Friday and Saturday night at The Alfond, November 10th and 11th. The puck drops each night at 7 p.m. You can hear the pregame each night starting at 6:30 p.m. on 92.9 The Ticket .
More From 92.9 The Ticket