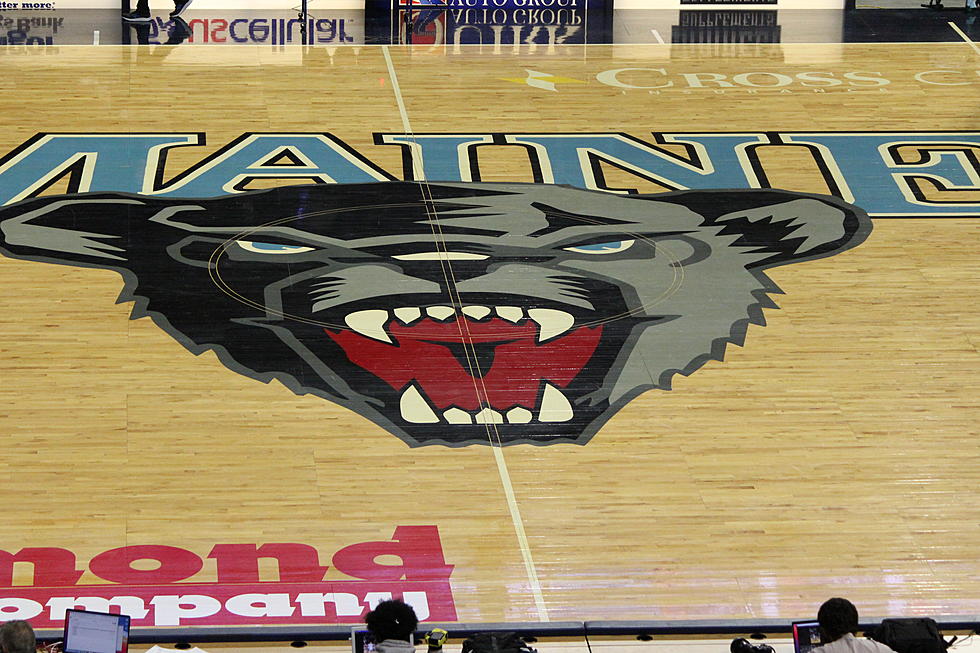 Maine Men Fall to NJIT 91-83 in OT
Cross Insurance Center Center Court Photo Chris Popper
The Maine Men's Basketball Team tied the game at 77-77 with 9 seconds left in regulation on a 3-point play by Ja'shonte Wright-Mcleish but lost in OT to NJIT at The Pit on Sunday, January 8th.
The game was tied 41-41 at the end of the 1st Half, and 77-77 at the end of regulation NJIT outscored Maine 14-6 in OT.
Maine was led by Gedi Juozapaitis with 26 points. Kellen Tynes had a double-double scoring 24 points and ripping down 10 rebounds. Ja'Shonte Wright-Mcleish had 16 points.
Maine shot 30-67 from the field. They shot 48.39 percent in each of the 1st and 2nd Half but were just 1-7 from the field in OT. They were 11-31 from beyond the 3-point arc and 12-16 from the free throw line. Maine did a good job taking care of the ball, turning it over just 10 times.
NJIT was led by Miles Coleman who had 22 points. Mekhi Gray and Kjell de Graaf each had 16 points and Adam Hess had 15 points.
NJIT shot exceptionally well from the field going 51.5 percent (34-66) and 8-25 from beyond the 3-point arc. They were just 15-28 from the free throw line.
NJIT is now 4-11 overall and 1-1 in America East.
Maine is 6-9 overall and 0-2 in America East.
Maine will host UNH on Wednesday, January 11th at the Cross Insurance Center in Bangor. The game tips off at 7 p.m. The pregame show with Ron Lisnet starts at 6:30 p.m. on 92.9 The Ticket.
More From 92.9 The Ticket