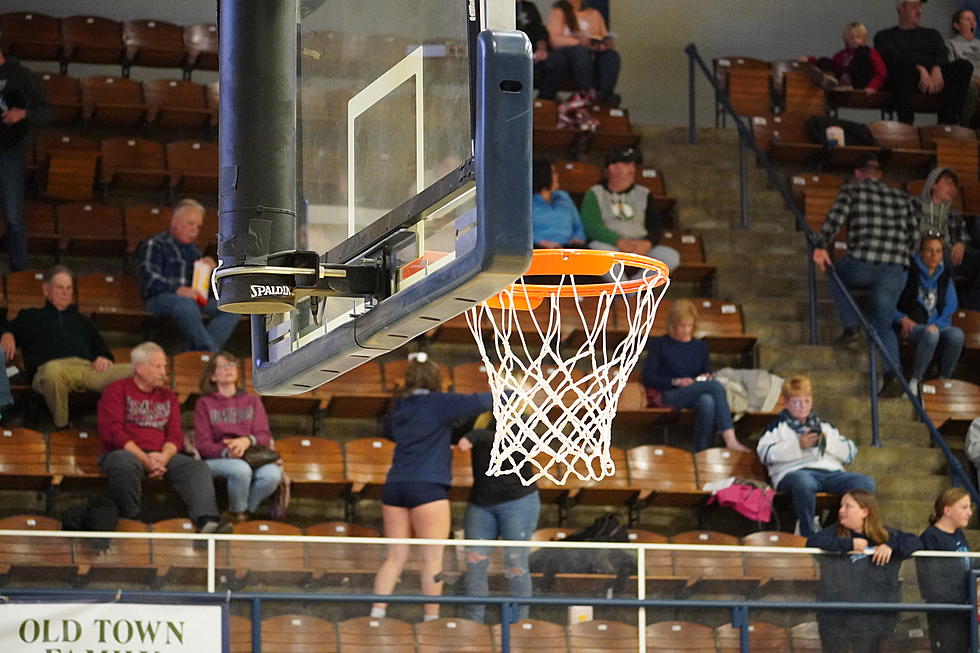 Maine Men's Basketball Falls to Merrimack 71-65 Sunday Afternoon
The Pit Photo Chris Popper
The Maine Men's Basketball Team was outscored 43-36 in the 2nd Half of Sunday, November 12th's game at The Pit against Merrimack and lost 71-65. The Black Bears had led by 1 point 29-28 at the end of the 1st Half.
Maine was led by Ja'Shonte Wright-McLeish with 17 points. Kristians Feierbergs and Peter Filipovity each had 12 points while Kellen Tynes chipped in 11 points.
Maine shot 40.0 percent from the field going 22-55. They were 7-22 from beyond the 3-point arc and 14-18 from the free throw line.
Merrimack was led by Adam Clark with a game-high 19 points. Samba Diallo had 14 points and Devon Savage finished with 11 points.
Merrimack shot a sizzling 51.1 percent from the field going 23-46 including going 13-19 in the 2nd Half. They were 4-17 from the free throw line and 21-32 from the foul line.
Maine had a slight rebounding advantage 33-31. Each team turned the ball over 15 times.
Merrimack is now 2-1 overall. Maine drops to 1-2.
Maine heads on the road for 3 games November 16-18th in Jacksonville Florida. They will play Northwestern State University on Thursday, November 16 with the tip-off at 4 p.m. You can hear that game on 92.9 The Ticket with the tip-off at 3:30.
The Black Bears don't return home until Sunday, December 3rd, when they will host Brown University at 12 noon.
LOOK: 25 over-the-top Christmas displays from across America
To help get everyone in the mood for the upcoming holiday season,
Stacker
compiled a list of some of the most over-the-top Christmas displays across America.
Gallery Credit: Annalise Mantz & Madison Troyer
More From 92.9 The Ticket