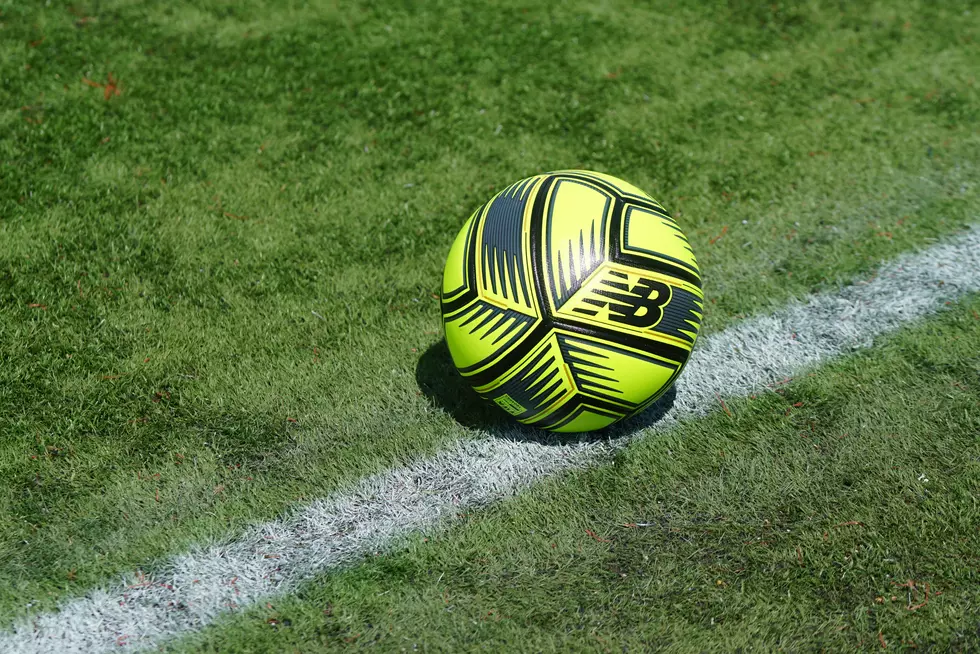 Maine Salvages 1-1 Tie with Holy Cross Scoring with 11 Seconds Left in the Game
Photo Chris Popper
The University of Maine tied the Holy Cross Crusaders 1-1 on Thursday afternoon when a right-footed shot by Elle Vermilya with 11 seconds left in the game found the back of the net.
Holy Cross had taken a 1-0 lead with 25 minutes gone in the 1st Half, on a goal by Cerys Balmer, assisted by Sydney Baldwin.
Holy Cross outshot Maine 3-2 in the 1st Half, but the Black Bears outshot the Crusaders in the game 7-5.
Maine had the edge in corners, 6-3.
Kira Kutzinski was in net for the Black Bears and had 3 saves, while Mackenzie Wagner was in goal for Holy Cross and also had 3 saves.
Both Maine's Kayla Kraemer and Holy Cross' Alexis Riley were awarded yellow cards in the contest.
Holy Cross is 0-2-1 on the season.
Maine is now 2-0-1 on the season. The Black Bears travel to Massachusetts to play Stonehill College on Sunday, August 27th at 11 a.m.
More From 92.9 The Ticket