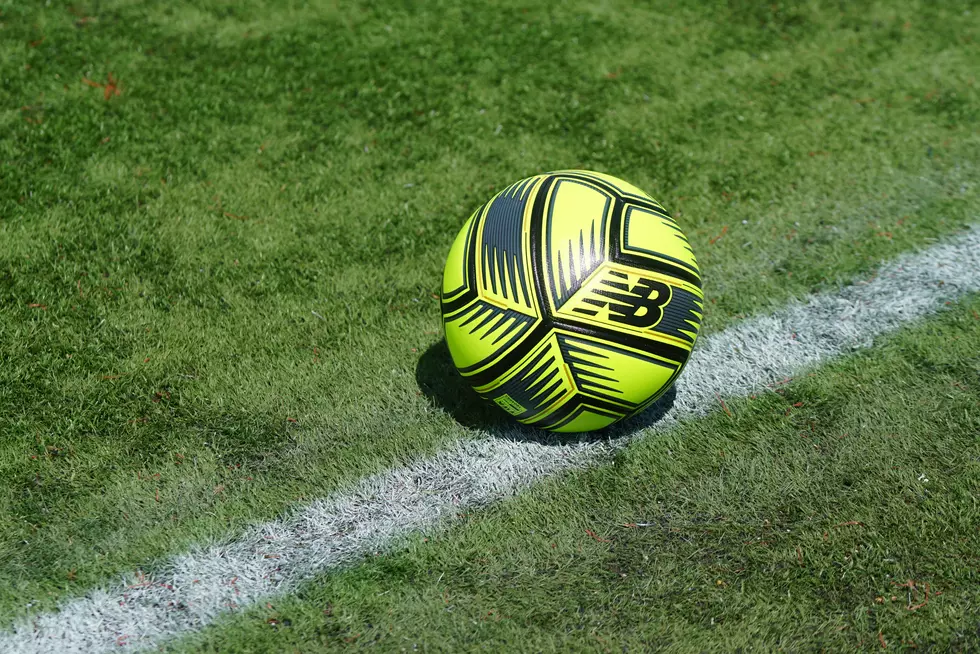 Maine Soccer Draws with UNH 0-0 Clinches 1st Round Bye
Photo Chris Popper
The Maine Soccer Team played the University of New Hampshire to a scoreless draw Friday night in Orono. The draw was enough to clinch a 1st round bye, and 2nd place in the America East soccer standings.
Maine outshot UNH 14-9, and had 9 shots on goal to the Wildcats' 6 shots on goal
Kira Kutzinski picked up the shutout in goal for Maine.
Final America East Soccer Standings
The Quarterfinals will see #3 New Hampshire play #6 Vermont and #4 UMass Lowell hosting #5 New Jersey Institute of Technology. Those games will be played on Monday, October 30
Maine will host a semifinal game on Thursday, November 2nd at 6 p.m. and will play the winner of #3 New Hampshire vs. #6 Vermont. Binghamton the #1 seed will host the winner of #4 UMass Lowell vs. #5 NJIT quarterfinal.
More From 92.9 The Ticket