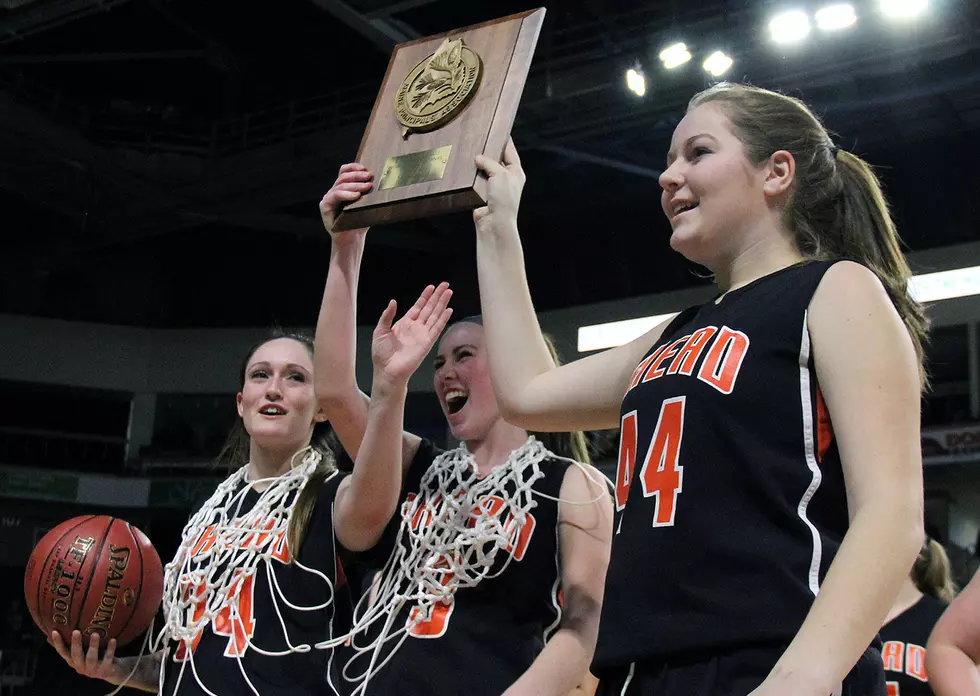 Shead Retains North Crown With Win Over Southern Aroostook [GIRLS]
Jeff Tuttle, Townsquare Media
The Shead High School Tigers retained their regional crown Saturday morning after edging the top-seed Southern Aroostook team at the Cross Insurance Center in Bangor.
It was a tight game throughout, tied at 23 after three quarters, but the No. 2 Tigers (19-2) were able to hold on to a 32-29 win and earn a spot in the state finals.
Holly Preston sealed the game with a layup off a steal with just seconds left on the clock. Preston, a senior, finished with 14 points. Madison Greenlaw added 10 points.
The Southern Aroostook, of Dyer Broook, was led by Kassidy Mathers with 10 points.
Southern Aroostook finishes the season at 19-2.
Shead will play South champ Vinalhaven (17-4) at 1:05 p.m. on Sat., March 4 at the Cross Insurance Center in Bangor.
More From 92.9 The Ticket