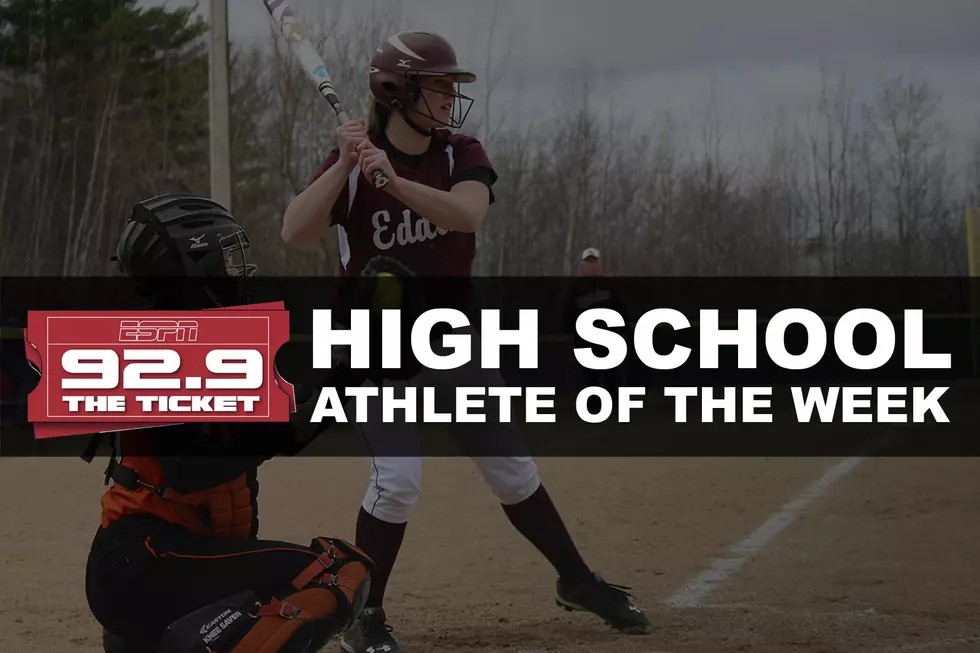 Three Players Up For High School Athlete Of The Week Honors
Townsquare Media Bangor
The nominees for this week's McDonald's High School Athlete of the Week award have been announced, and the nominees include one baseball player and a pair of softball pitchers.
McKenna Smith, a pitcher for the Old Town softball team, struck out 16 as the Coyotes shutout Hermon 3-0 on April 24. Smith struck out 10 in the first game of a doubleheader against Presque Isle on April 21. She homered and singled twice in the second game.
Lanie Perry pitched a no-hitter and struck out 11 as Narraguagus beat Calais 13-1 on April 23. Perry had 15 strikeouts and scored the winning run on April 25, when Narraguagus beat Greenville 1-0. She also doubled twice and drove in three runs in Narraguagus' 14-0 win over Machias on April 27.
Titus Kaewthong of Oceanside belted a two-run home run in the Mariners' 8-6 win over Camden Hills on April 23. The next day, Kaewthong smashed a grand slam in an 8-5 loss to Brewer. He also had three RBIs and knocked in the game-winning run with a sacrifice fly against Medomak Valley on April 27.
More From 92.9 The Ticket