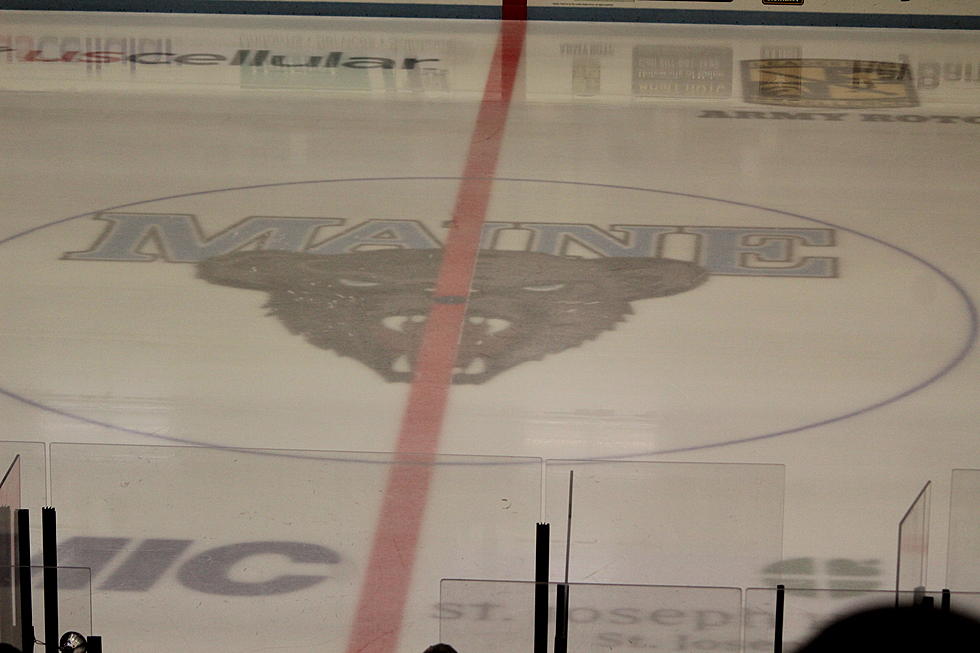 UMaine Beats Alaska-Anchorage 4-3 in OT for Weekend Sweep [VIDEO]
Photo Chris Popper
The UMaine Black Bears beat Alaska-Anchorage 4-3 in overtime for the weekend sweep on Saturday evening January 7th at the Alfond Arena.
Maine took a 1-0 lead with 4:10 gone in the 1st Period on a goal from Luke Antonacci, assisted by David Breazeal and Cole Hanson
The Seawolves tied it on a power play just a1:31 later on Ben Almquist's goal.
Alaska-Anchorage led 2-1 on Almquist's 2nd goal of the game with 2:20 left in the 1st period, assisted by William Gilson and Maximillion Hegelson.
Maine tied it with just 2:58 gone in the 2nd period on a goal by Michael Mancinelli, his 1st for UMaine assisted by Aiden Carney and Reid Pabich.
At the end of the 2nd period it was 2-2.
Maine took a 3-2 lead, on Ben Poisson's goal with 4:06 left in the 3rd period, assisted by Samuel Duerr and Nolan Renwick.
Alaska-Anchorage tied it with 2:42 left in regulation on a goal by Jarred White, assisted by Caleb Hite.
Then came the game-winner in OT!
Maine was 0-4 on the power play while Alaska-Anchorage was 1-4.
Victor Ostman picked up the win in net for UMaine, turning away 17 shots. Jared Whale was in goal for Alaska-Anchorage, and had 40 saves.
Maine is now 8-9-2 overall and 2-5-1 in Hockey East.
Maine is home next weekend, hosting UMass Lowell on Friday and Saturday, January 13th and 14th with the puck dropping each night at 7:05 p.m.
More From 92.9 The Ticket