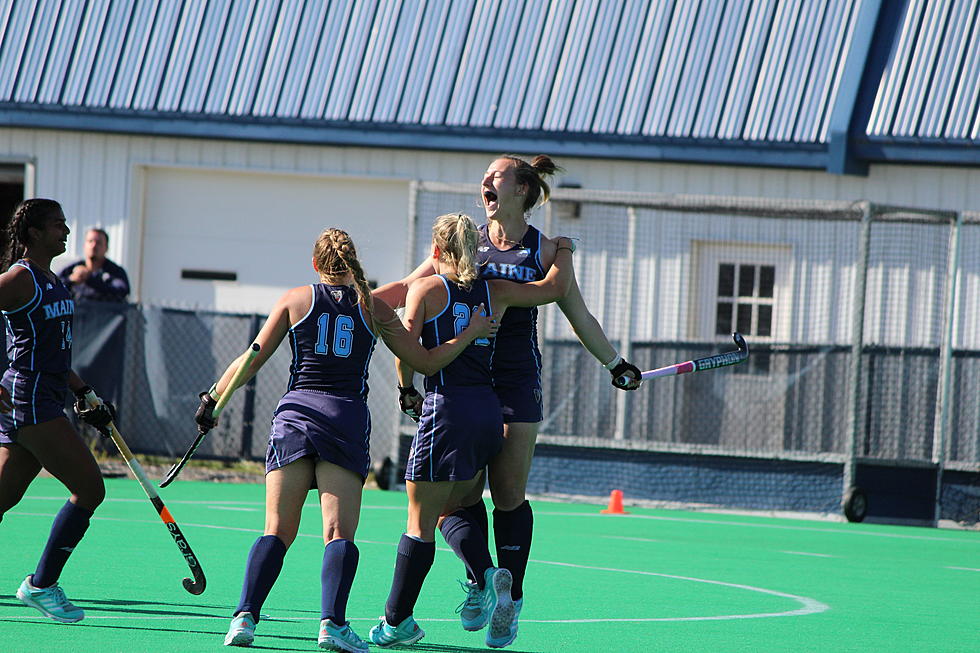 UMaine Field Hockey Falls to Harvard 2-1 in OT [PHOTOS]
UMaine - Harvard Field Hockey September 3, 2021 Photo Chris Popper
The University of Maine Field Hockey Team fell to the Harvard Crimson 2-1 in overtime in Orono on Friday, September 3rd.
The game was scoreless through the 1st Half, but Harvard broke the time with 3:21 elapsed in the 3rd Quarter when Hannah Pearce scored, assisted by Mimi Tarrant.
Maine equalized 2:08 later when Poppy Lambert scored assisted by Tereza Holubcova.
The score remained tied through the 4th quarter and at the end of regulation it was 1-1.
Pearce scored the winning goal for the Crimson with 4:01 gone in OT.
Maine was outshot 11-3 and Harvard had the advantage in corners 10-5
Mia Borley was in goal for UMaine while Sofia Castore was in goal for Harvard
Maine is 0-3, having lost all 3 games in OT. They take on Providence on Saturday at home at 2 p.m.
Check out photos from the game
UMaine-Harvard Field Hockey September 3, 2021
The UMaine Field Hockey Team hosted Harvard on Friday, September 3rd. The Black Bears and Crimson were tied at the end of regulation before Harvard scored in OT to win the game