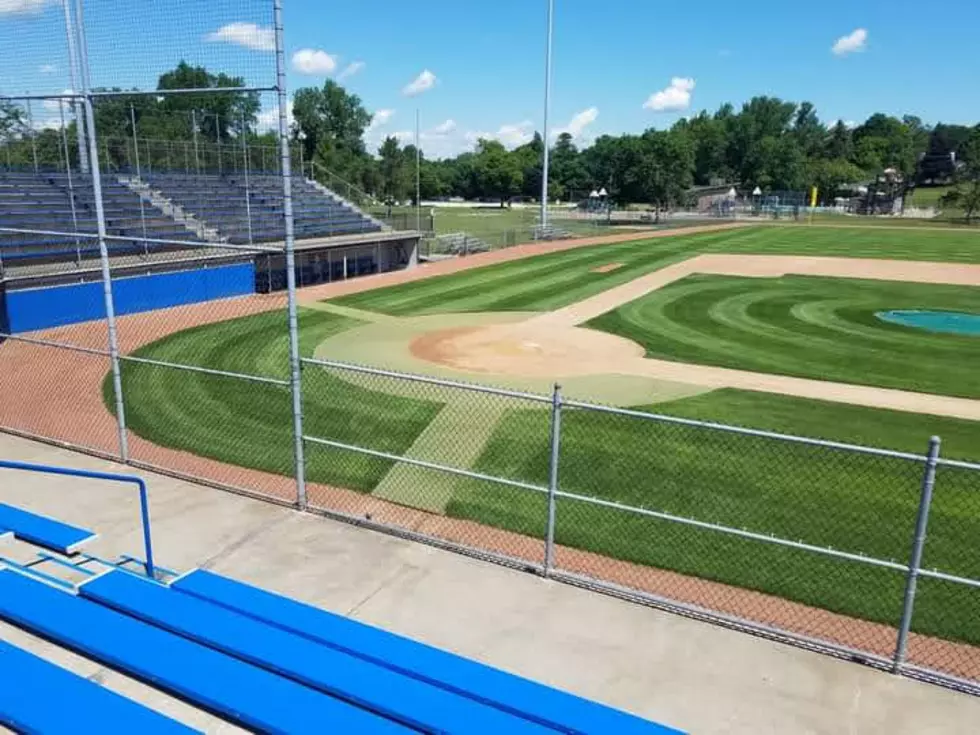 #2 Bangor Christian Beats #1 Katahdin 12-1 in Class D Northern Maine Finals
Photo Troy Lare
The #2 Bangor Christian Patriots beat #1 Katahdin 12-1 in the Class D Northern Maine Finals on Wednesday, June 14th at Mansfield Stadium in Bangor. The game was stopped after 6 innings because of the 10-run rule.
Bangor Christian scored 1 run in the 1st, 6 in the 3rd and 5 runs in the 6th inning.
Jay Libby went the distance for the Patriots. He pitched 6 innings, allowing just 2 hits. He struck out 14, walked 3 and allowed 1 run.
Libby batting leadoff for Bangor Christian was 2-3 with a triple, scoring 2 runs and driving in a run. Micah Robert was 2-4, driving in a run and scoring 2 runs. Ryan Libby was 1-3, with a double, scoring 2 runs. The 1-2-3 batters, Libby, Robert and Libby were 5-10 with 3 runs batted in and scored 6 runs.
Colton White had a single and walked twice driving in 3 runs. Jalen Red had a single and drove in 2 runs. Conrad Straubel, Veronica Mercier and Robbie Giles each had a single.
Wesley Pipes started on the mound for the Cougars, pitching 3.0 innings He allowed 6 runs on 3 hits, striking out 1 and walking 2. Connor Edwards retired 1 batter allowing a run and walking 2. Grady Ritchie pitched the final 2.2 innings, allowing 7 hits and 5 runs, walking 2.
Katahdin finishes the season with a 15-2 record.
Bangor Christian, now 16-1 will play in the State Championships on Saturday.
More From 92.9 The Ticket