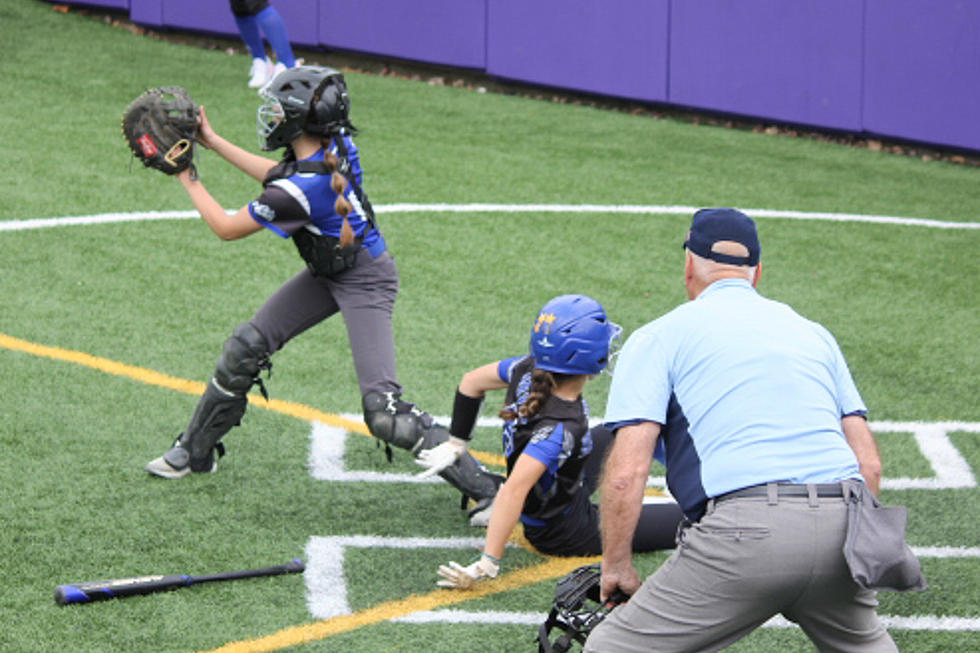 #2 Hermon Beats #3 Lawrence 3-0 [PHOTOS]
Hemron-Lawrence Softball Semifinal June 10, 2023 Photo Carla Sherrard
The #2 Hermon Hawks beat the #3 Lawrence Bulldogs 3-0 Saturday, June 10th in a Class B Semifinal.
Mikelle Verrill was in the circle for the Hawks. She pitched a complete game, allowing just 3 hits while striking out 5 and walking 2.
Hermon had 4 hits in the game, all extra base hits. Braelynn Wilcox and Olivia Johnston each had a triple, while Addy Waning and Mikelle Verrill each had a double.
For Lawrence Jazmin Johnson went 5.0 innings. She allowed 4 hits and 3 runs, striking out 4 and walking 1. Sage Reed pitched the 6th inning, striking out the side.
Kaylee Elkins had a double. Rylee Veillleux and Ruby Pierce each singled for the Bulldogs.
Lawrence's season comes to an end with a 13-5 record.
Hermon, now 15-3 will play #1 Nokomis in the Class B North Regional Final
More From 92.9 The Ticket