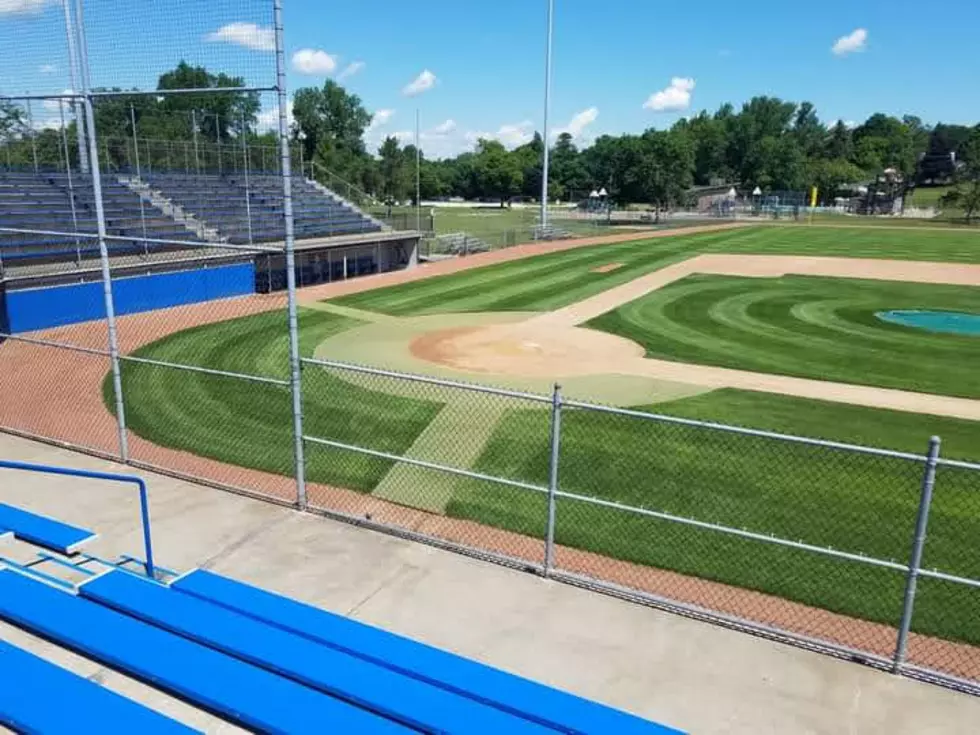 Brewer Doubles-up Bangor 4-2 in Season Finale
Photo Troy Lare
The Brewer Witches doubled up the Bangor Rams, winning 4-2 in the regular season finale at Mansfield Stadium in Bangor on Tuesday, May 30th.
Bangor led 2-0 at the end of the 2nd inning, before Brewer plated 4 runs in the bottom of the 3rd inning.
Brewer used 3 pitchers on the night. Grady Vanidestine started, pitching 1 inning. He allowed 1 run, walking 2. Logan Littlefield came on in relief, and went 5.0 innings. He allowed 2 hits and 1 run, striking out and walking 4. Blake Littlefield closed out the game, pitching the 7th, allowing 1 hit and walking 1.
Matt Holmes started for the Rams. He allowed 4 hits and 4 runs over 4.0 innings. He struck out 3 and walked 8. Kyle Johnson pitched the final 2 innings, striking out and walking 1.
Logan Littlefield had 2 singles and drove in a run for the Witches. Grady Vanidestine and Jed Gilpatrick each singled.
Brewer stole 5 bases in the game.
For Bangor, Wyatt Stevens, Geo Socolow and Gavin Glanville-True each singled.  Yates Emerson had a stolen base.
Brewer is now 14-2 and finishes the season as the KVAC Champion and the top seed in Class A North.
Bangor finishes with a 8-8 record.
Both the Witches and Rams will be in the playoffs.
More From 92.9 The Ticket