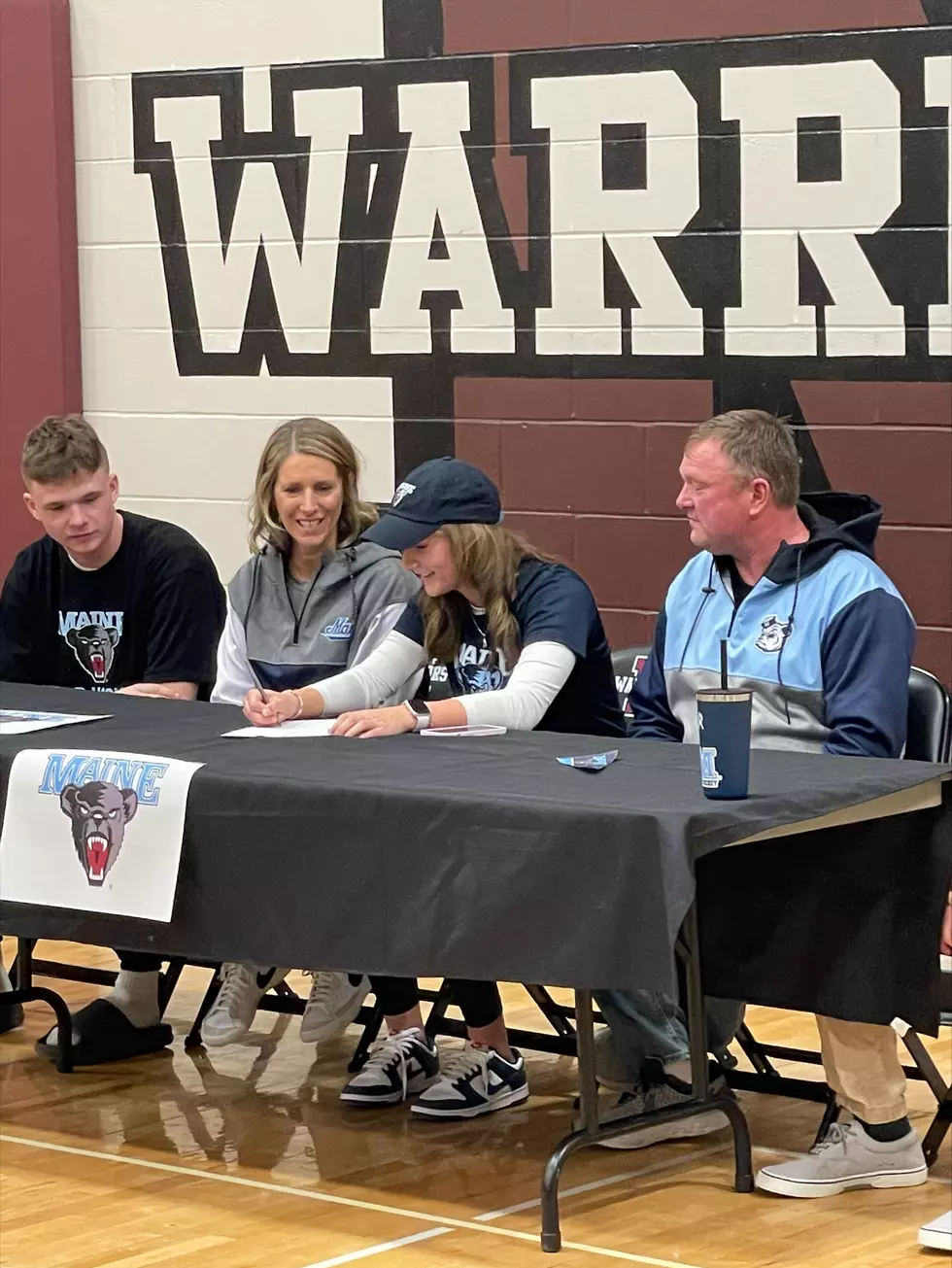 Brianna Townsend from Nokomis Has Quite the Day on Thursday January 19
Photo Derek Townsend
You could excuse Brianna Townsend from Nokomis High School in Newport if she had difficulty sleeping last night, as she had quite the day on Thursday, January 19th.
First, the senior signed her Letter of Intent to play Field Hockey at the University of Maine earlier in the day.
Then she helped lead the Nokomis Warriors to a 60-35 over the Brewer Witches at home! In the game she scored a game-high 29 points and ripped down 6 rebounds.
Townsend is the President of the Senior Class (Class of 2023) and also Vice President of the National Honor Society.
More From 92.9 The Ticket