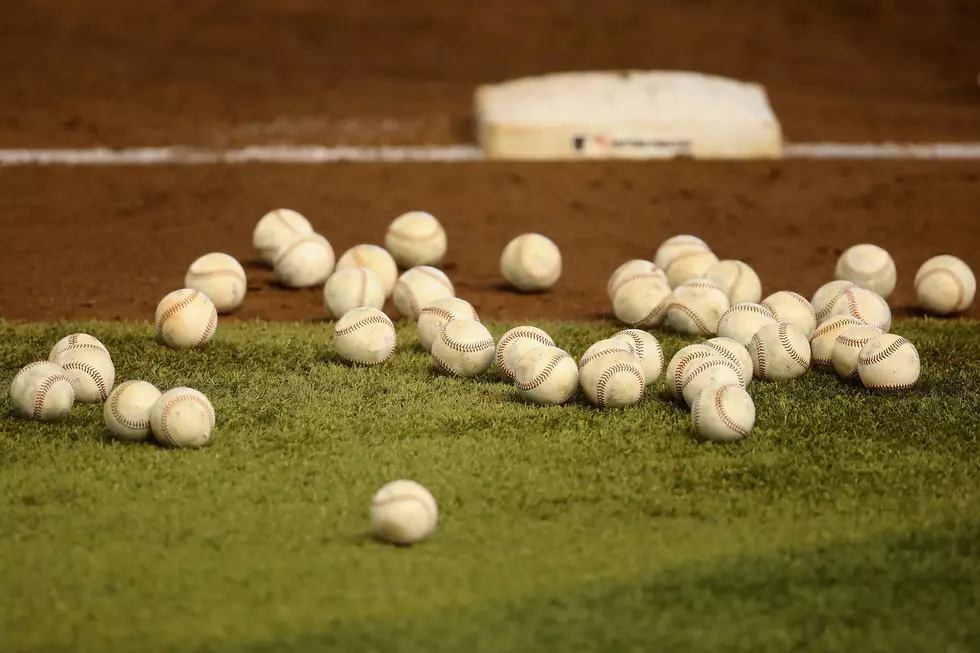 Bucksport Beats Sumner 15-3
Photo by Christian Petersen/Getty Image
The Bucksport Baseball Team improved to 2-0 on the season with a 15-3 win over Sumner on Friday, April 21st. Sumner outhit Bucksport 7-6 but the Tigers' defense let them down, committing 10 errors on the afternoon.
Jason Terrill started on the mound for the Golden Bucks. He went 3.0 innings allowing 4 hits and 2 runs. He struck out 7 and didn't allow a walk. Trent Goss picked up the win, going 3.0 innings and allowing 1 hit and struck out 5. Gunther Cyr pitched the 7th, allowing 2 hits and 1 run. He struck out 2 and walked 1.
Ryan Winchester had 2 hits, including a double, driving in 2 runs. Goss, Silas Moore, Gunther Cyr and Bo Provencher all singled. Every Golden Buck had at least 1 walk, as Sumner's pitchers walked 11 batters.
Bucksport ran wild on the basepaths, stealing 11 bases, led by Brandon Elden with 4 and Trent Goss with 2.
Bryson Parritt started for Sumner, going 2.2 innings, allowing 3 hits and 4 runs, walking 3 and string out 3. Ethan Chase went 2.1 innings allowing 2 hits and 5 runs. He walked 2 and struck out 2. Nolan Chrisiansen pitched the 6th and 7th innings, allowing 1 hit and 6 runs. He struck out 3 and walked 5.
Tylar Michaud was 3-3 with 3 singles for the Tigers. Christiansen, Braydon Hayward, Ethan Chase and Jacob Beal each had a single
Bucksport is 2-0 on the season. They travel to Blue Hill to play GSA on Wednesday, April 25th at 4:30 p.m.
Sumner is now 0-2. They play at Narraguagus on Saturday, April 22 at 1 p.m.
You can nominate a Maine High School Athlete for their accomplishments during the week April 17-22 HERE by Sunday, April 23rd. We will then put together the list, on Monday, and then you'll then be able to vote on the nominees April 24-27th (11:59 p.m.) with the Spring Week 1 Winner being announced on Friday, April 28th. You can vote as often as you wish.
More From 92.9 The Ticket