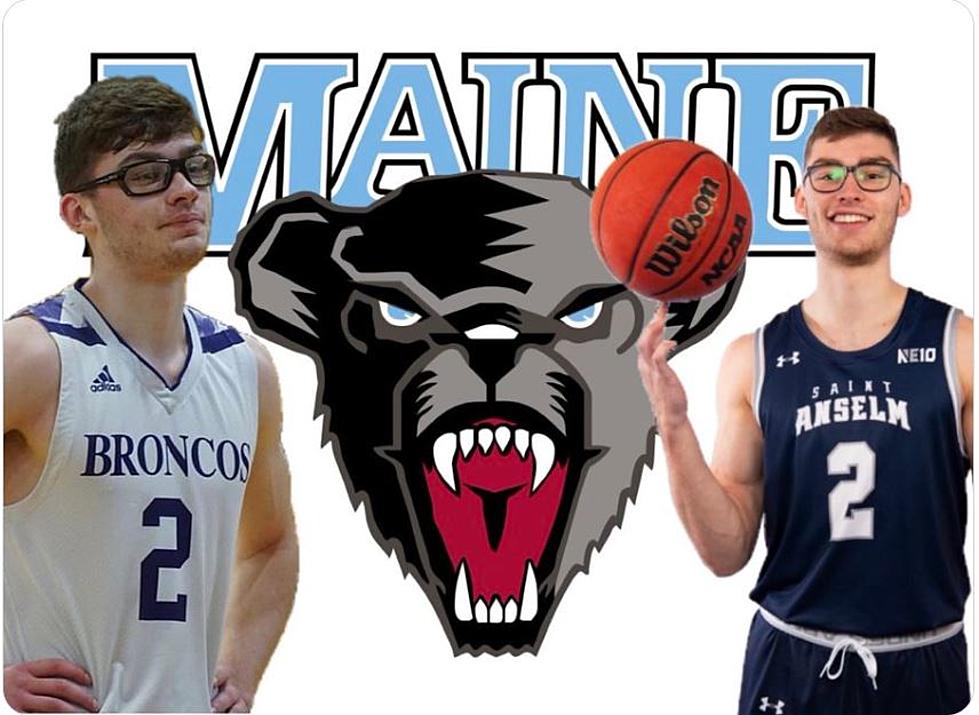 Former Gatorade Basketball Player of the Year Bryce Lausier Transferring to Maine
Black Bear Recruiting via Twitter
Maine Men's Basketball received a shot in the arm on Saturday, with the announcement that former Gatorade Basketball Player of the Year and Hampden Bronco Bryce Lausier was transferring to Maine!
Lausier won the Gatorade Boy's Basketball Player of the Year, as well as Mr. Basketball in 2020. He  led the Broncos to a 21-1 record and the Class A state championship in 2019-20. Lausier averaged 26.1 points, 7.9 rebounds, 5.5 assists and 1.9 steals per game. He was also an All-State selection and the Kennebec Valley Athletic Conference Player of the Year.
The last 2 years Lausier has been a member of Division 2 St. Anselm's. He played 8 games his sophomore year and 3 games last year as a junior.
You can hear the 2023-24 Maine Men's Basketball games on 92.9 The Ticket.
The Ticket just announced an enhanced partnership with Maine, whereby the Ticket will be become the Flagship Station, broadcasting Football, Men's Hockey, Men's and Women's Basketball and Baseball.
More From 92.9 The Ticket