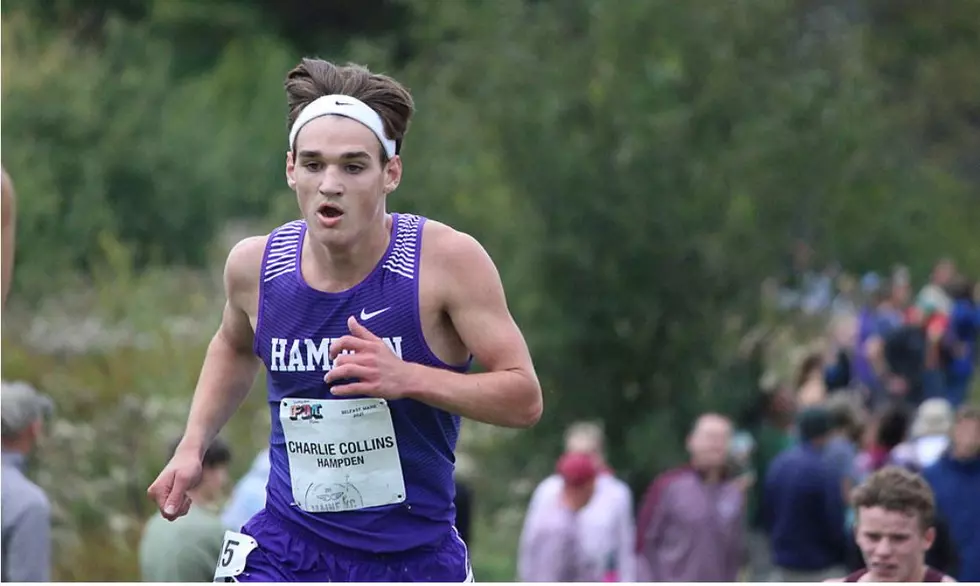 Hampden Academy's Charlie Collins Named Maine Gatorade Boys Cross Country Runner of the Year
File Photo - Chris Popper
Congratulations to Hampden Academy's Charlie Collins who was named the Maine Gatordae Boys Cross Country Runner of the Year, on Monday, January 30th.
Charlie finished 1st in 9 of the 10 races he ran this fall, including 1st the Class A State Race, and the Festival of Champions in Belfast. He helped lead Hampden Academy to the Boys Class A State Title.
Not only does he excel on the cross country course but he does so in the classroom and in his community. He has maintained a 3.17 GPA in the classroom and has been a volunteer with the Maine Special Olympics and is active in his Church.
Charlie has signed a National Letter of Intent and will be attending Division 1, University of Maine in Orono.
This marks the 2nd consecutive year, that a Hampden Academy Boy's Cross Country runner has been chosen Mane Gatorade Boys Cross Country Runner of the Year. Last year, Abbott Valentine was honored with the award.
Charlie joins Ruth White from Orono, who was previously named the Maine Gatorade Girls Cross Country Runner of the Year, for the 2nd year in a row. 
More From 92.9 The Ticket