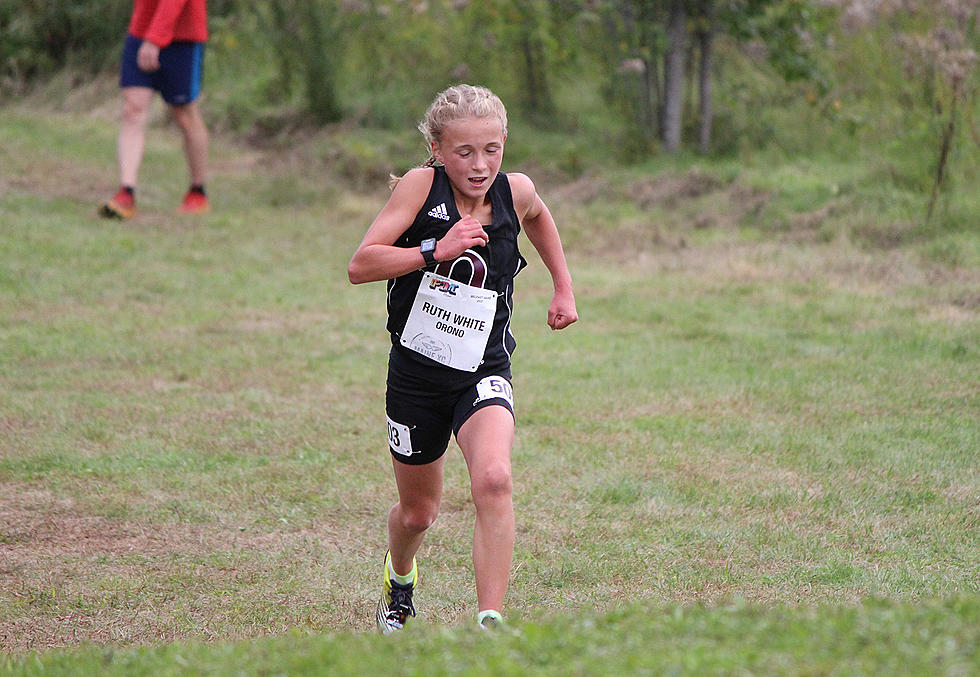 Orono's Ruth White Wins Gatorade Girls X-C Runner of the Year for State of Maine for 2nd Year in a Row
File Photo Chris Popper
Congratulations to Orono High School's Ruth White who was named the 2022-23 Maine Gatorade Girls Cross Country Runner of the Year, after winning the award last year, for 2021-22.
The award recognizes not only outstanding athletic excellence but also high standards of academic achievement and exemplary character demonstrated on and off the field.
With the naming of Maine Girls Gatorade Cross Country Runner of the Year, she is now a finalist for the Gatorade National Girls Cross Country Runner of the Year.
In the Fall of 2022 White, a junior, won the Class C State Title for the 2nd straight year with a time of 18:05.52, leading the Red Riots to back-to-back state championships. She won 9 races including back-to-back Maine Festival of Champions and New England Cross Country Championships. She also finished 4th in the Champs Sports Northeast Regional Championships and 17th in the Champs Sports National Championships.
A member of the National Honor Society and Spanish National Honor Society, White is the president of the Orono High School Key Club. She has volunteered locally as a coach with the Orono Track Club USATF Youth Program and the Orono Youth Ski Farm Program, relying on her extensive experience as a competitive Nordic skier.
More From 92.9 The Ticket